Fibromyalgia is a chronic condition without a clear etiology. Symptoms include widespread pain, fatigue, poor sleep, irritable bowels, anxiety, paresthesias and cognitive dysfunction. Living with fibromyalgia can be incredibly frustrating as the pharmaceutical management of fibromyalgia often includes drugs with associated side effects and that offer minimal to moderate relief of symptoms.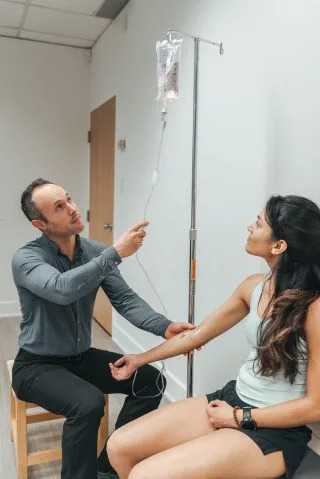 Naturopathic Solutions for Fibromyalgia
Recently there has been a surge of interest into finding alternative and natural solutions that will combat the symptoms associated with fibromyalgia while being virtually free of any adverse side effects. We see a considerable amount of fibromyalgia diagnoses every year and offer three alternative therapies that have been shown to be both efficacious in clinical trials and in clinical practice..
Dr. Shawn Meirovici N.D. is proud to be offering Fibromyalgia Natural Treatment in Toronto, North York area.