---
By: Dr. Shawn Meirovici N.D.
Intro
As a cannabis educator and naturopathic doctor I naturally get asked several questions about cannabis. Specifically cannabidiol (CBD) and epilepsy. I believe CBD enriched cannabis oil can be an effective and safe first or second line therapy for various forms of epilepsy and this is why.
Back Story on CBD and Epilepsy
Allow me to first tell you a bit about the story behind CBD and epilepsy. The potential of CBD as a therapeutic option in treating epilepsy came to the forefront back in 2013. Renowned CNN medical journalist Dr. Sanjay Gupta did a special report series on cannabis called "Weed". One of these episodes highlighted a 5 year old girl named Charlotte Figi.
Charlotte, who had been diagnosed with a severe form of epilepsy called Dravet Syndrome, was being treated with a concentrated CBD oil. Dravet syndrome is characterized by prolonged and frequent seizures that typically begin in the first year of life. Without successful treatment, Dravet can lead to severe health concerns including developmental disabilities. After several anti-epileptic drugs failed to control her seizures, Charlottes family had began to research alternative options to help their daughter. 
A little known fact is that CBD was actually discovered and researched before the most famous of the cannabinoids, delta-9 tetrahydrocannabinol (THC). Not too long after the discovery of CBD, research into the calming effects of CBD on the neurological system and its potential as an anti-epileptic came to surface. 
One such study came from the Journal of Clinical Pharmacology. Published in 1981, the study found that cannabidiol was effective in almost all epileptic patients (secondary generalized epilepsy) at a dose of 200-300mg daily for 4.5 months. There were no psychological or physical symptoms suggestive of psychotropic or toxic effects. (1)
The Figi's soon came across some of this research and began searching for high CBD strains of cannabis (not easily attainable at the time). They came across the Stanley Brothers in Colorado who had bred a high CBD low THC strain of marijuana  known as "Hippie's Disappointment". The name suggesting its low THC content and little to no psychotropic effects.
Charlottes parents and physician said that she experienced a reduction of her epileptic seizures after her first dose of CBD oil! The strain was then renamed "Charlotte's Web" and thus began a flurry of interest into cannibidiol and changing of marijuana laws across America. 
More recently there have been several high quality clinical trials, including three phase 3 clinical trials in 2017. These trials demonstrated the efficacy of cannabidiol in reducing convulsive seizure activity; specifically in children with treatment-resistant Dravet syndrome and Lennox-Gastaut syndrome. (2)
How CBD works
I will now explain how we think CBD works in convulsive syndromes. In order to do so I must first briefly explain an important biological system that all humans, in fact all creatures with the exception of insects, possess called the Endocannabinoid System (ECS).  The ECS regulates many bodily systems to maintain balance. One such job of the ECS is to function as a self-regulating harm reduction system; essentially acting as a breaker system shutting down power when circuits get overloaded. 
The ECS is able to do this via chemical messengers in our body called endocannabinoids (Cannabinoids found within our body). The two main endocannabinoids are Anandamide (AEA)  and 2-Arachidonoylglycerol (2-AG). Endocannabinoids are released at the postsynaptic neuron (the receiving end of a chemical signal). Through retrograde inhibition (a feedback loop) can turn off or quiet a signal. As you can imagine, if there was no off switch things would go haywire very quickly. 
Circling back to epilepsy, one of the ways the ECS functions is by maintaining homeostasis in the nervous system. The ECS is involved in the prevention of excess neuronal activity as is the case with a convulsive seizure. So you may now be wondering how CBD fits into this picture. 
Our ECS is activated via receptors called cannabinoid receptors. We have many types of these receptors throughout our body. Our endocannabinoids (AEA and 2-AG) as well as phytocannabinoids (cannabinoids from plants such as THC) activate these receptors. Unlike THC, however, CBD does not fit well into our cannabinoid receptors. CBD instead boosts the activity of our endocannabinoids (AEA and 2-AG) by slowing their enzymatic breakdown.
In short, CBD can increase our endocannabinoid tone by inhibiting re-uptake. Much like how an antidepressant boosts serotonin activity by inhibiting re-uptake of serotonin.
There are many other physiological actions of CBD, such as being a potent anti inflammatory and having antidepressant effect. However, for the purposes of understanding how it can work in epilepsy, CBD is thought to act by increasing endocannabinoid tone in the nervous system. 
CBD is regarded as a very safe medicinal substance as it doesn't directly stimulate our receptors, as do many other drugs. Rather, it boosts our own innate endocannabinoid activity.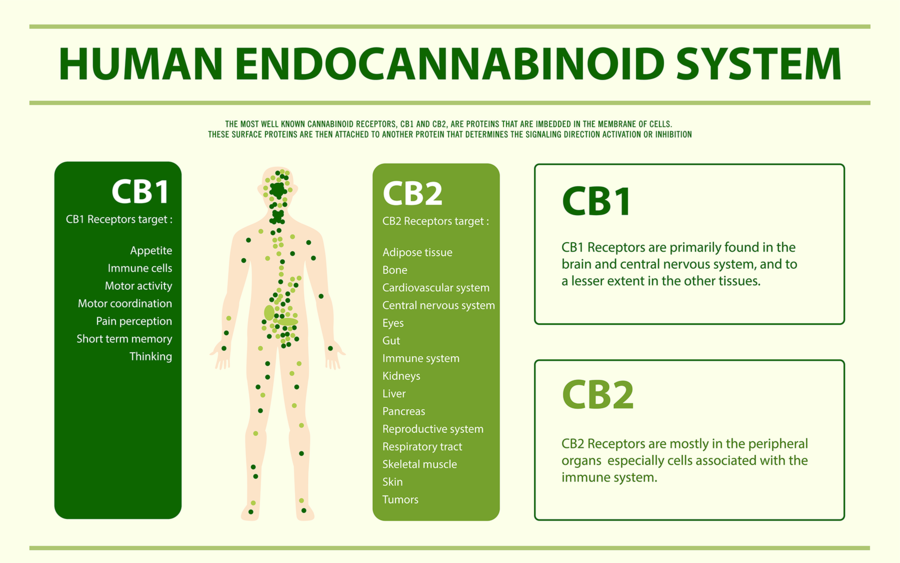 CBD Safety In Epilepsy
CBD is a generally well tolerated medication, and has no known toxicity (we're not sure if its even possible to overdose from it). There are however some things that are important to point out to patients considering using CBD, especially when it comes to epileptic patients already taking other anti epileptic drugs (AED). 
A randomized control trial (RCT) from 2018 in the journal of Neurology aimed to evaluate the safety of CBD in children with Dravet syndrome. The patients were aged 4-10 years and they received a CBD oil at relatively high doses (5, 10 or 20mg/kg/day). That equates to 65mg per day on the lower end and 260mg per day on the higher end for a 30lb child.
Considering the average adult using CBD consumes somewhere between 20-60mg per day, that's a pretty hefty dose for a child. The results of the study indicated that for the most part CBD had no effect on other AEDs' (Clobazam, Valproate, Levetiracetam, Topiramate and Stripentol). There was one exception with N-desmethylclobazam in which it increased levels of this drug. This effect is likely due to how CBD can slow down liver metabolism via a specific enzyme called CYP450.  (3)
There was also an increase in liver enzymes in 6 patients taking both valproate and CBD. Something that may not be of much clinical significance but should be monitored. Most of my medicated patients with epilepsy are prescribed Keppra (Levetiracetam) as a first line therapy. It's good to know that even at high doses (260mg/day) CBD is not likely to interact with this medication. Valproate is the second most common AED that I see clinically. In these patients it is recommended to test the liver enzymes every so often. 
There were more adverse effects (AE) in those patients taking CBD as compared to placebo. The most common AEs' being pyrexia, somnolence, decreased appetite, sedation, vomiting, ataxia and abnormal behaviour. In general CBD was well-tolerated. To compare, the most common AEs' in patients taking Keppra (Levetiracetam) are: headache, increased blood pressure, somnolence, drowsiness, fatigue, anorexia, weakness, nasopharyngitis and cough. Keppra is also one of the more well tolerated AEDs'. In my opinion CBD, at the very least, is very similar to Keppra in safety profile and efficacy and should therefore be considered as a first or second line therapy.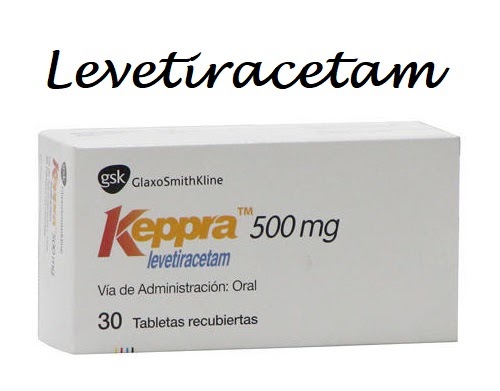 CBD Efficacy in Epilepsy
One of the more recent studies looking into CBD and epilepsy was conducted just down the street from me at the Hospital for Sick Kids (a world renowned children's hospital in Toronto Canada). 
The study was published in the Annals of Clinical Translational Neurology in August of 2018. What was even more exciting is that the study used a CBD enriched cannabis oil from a licensed producer (Tilray) that many of my patients have access to. The CBD oil contained 100mg/ml CBD and 2mg/ml THC. Nineteen children with Dravet syndrome received the CBD oil  for the complete 20-week intervention. The average dose was 13.3mg/kg/day (right in line with the dose of previously discussed safety study). The most common AEs' were: somnolence, anorexia and diarrhea. Liver enzymes increased in patients also taking Valproate (so it looks like the interactions and adverse effects are pretty consistent).
There was a statistically significant improvement in quality of life, reduction in EEG spike activity (correlated with seizure activity), an average motor seizure reduction of 70.6% (motor seizure reduction rate in Keppra is around 37%) with a 50% responder rate of 63% (comparable to Keppra). (4)(5) Click Here for Sick Kids Study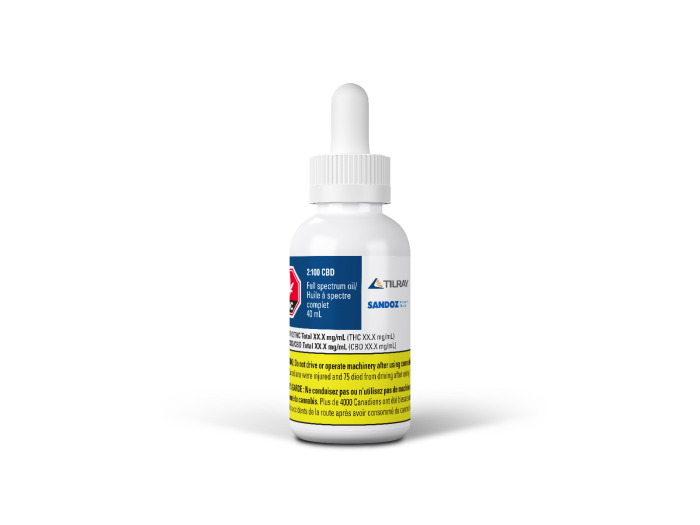 CBD as first line therapy in Epilepsy
At this point you may be wondering why CBD is not generally considered as a first line therapy option for convulsive seizure disorders? 
The reality is that the medical system in North America is generally very conservative in accepting new treatments. This is often a good thing (protecting the public from potentially dangerous or useless medications). However, on the flip side it can be a obstacle for getting naturally derived medicines, that we know to be safe and likely effective, to the patients that would benefit from them. 
Currently we only have studies using CBD oil or CBD enriched cannabis oil (Containing other cannabinoids like THC) in patients with severe forms of epilepsy, or who have failed to see benefit with several other AEDs'. However, if we take into account all the information we do have on CBD, we can draw some pretty solid conclusions about its safety profile, the potential adverse effects, interactions with other drugs and its efficacy. 
Until we see a robust amount of research using CBD as a first line therapy in a wider array of seizure disorders it is not likely to be accepted as a first or second or third choice by many neurologists. As a Naturopathic Doctor and cannabis educator I do see the potential of CBD for epilepsy. I will therefore continue to advocate for CBDs' consideration as a first or second line therapeutic agent in many of my patients with epilepsy. 
Check out my other articles on CBD and medical marijuana
Epilepsy Foundation stance on medical marijuana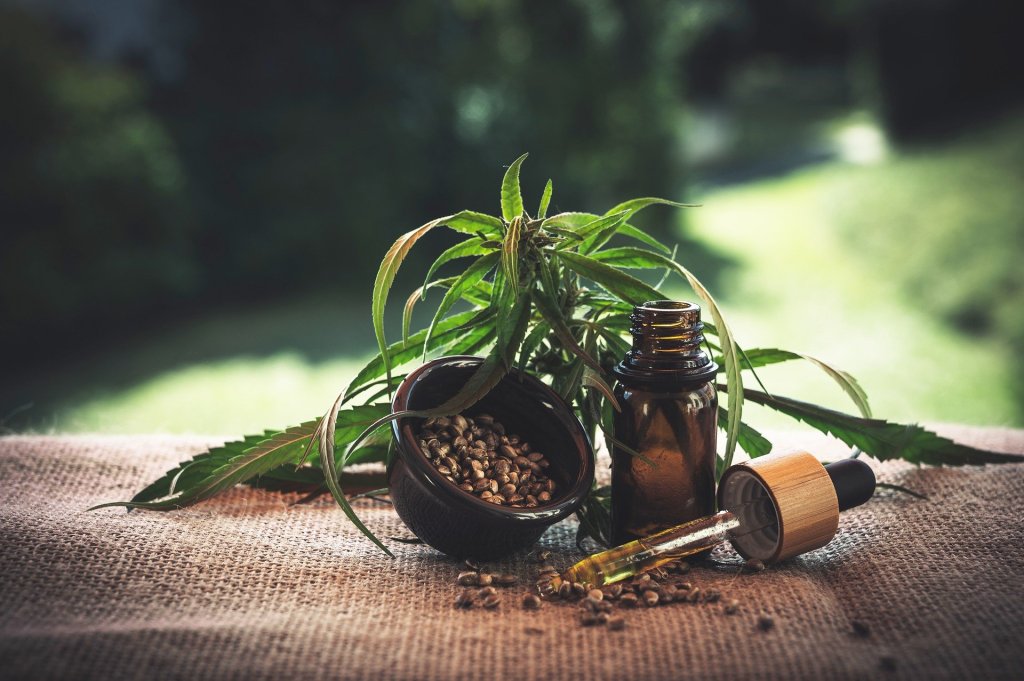 References
Carlini EA, Cunha JM. Hypnotic and antiepileptic effects of cannabidiol. J Clin Pharmacol. 1981;21(S1):417S-427S. doi:10.1002/j.1552-4604.1981.tb02622.x
O'Connell, Brooke (May 1, 2017), "Cannabinoids in treatment-resistant epilepsy: A review.", Epilepsy Behav, Epilepsy & Behavior, 70, 6, 341-348, 70: 341–348, doi:10.1016/j.yebeh.2016.11.012, PMID 28188044
Devinsky O, Patel AD, Thiele EA, et al. Randomized, dose-ranging safety trial of cannabidiol in Dravet syndrome. Neurology. 2018;90(14):e1204-e1211. doi:10.1212/WNL.0000000000005254
McCoy B, Wang L, Zak M, et al. A prospective open-label trial of a CBD/THC cannabis oil in dravet syndrome. Ann Clin Transl Neurol. 2018;5(9):1077-1088. Published 2018 Aug 1. doi:10.1002/acn3.621
Abou-Khalil B. Levetiracetam in the treatment of epilepsy. Neuropsychiatr Dis Treat. 2008;4(3):507-523. doi:10.2147/ndt.s2937
---