Does Fluoride in Tap Water Cause Hormone Disruption?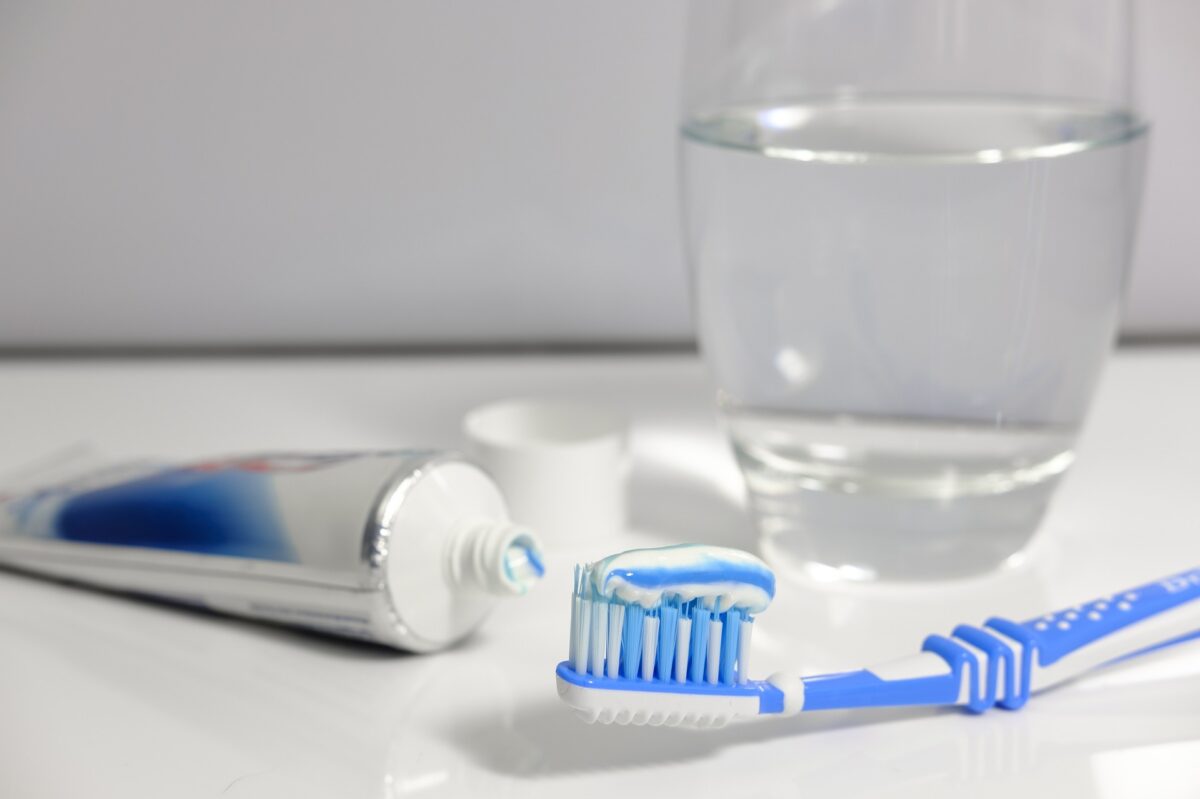 Fluoride is a mineral that has been added to many public water supplies since 1945 to help prevent tooth decay. It is important to maintain a balanced amount of fluoride in our water, as too little can lead to dental problems and too much can cause more serious health issues. But what about the effects of fluoride on our hormones? Can the amount of fluoride in tap water be causing hormone disruption? Let's look at the facts.
What is Fluoride?
Fluoride is an essential mineral found naturally in soil, water, and food. It helps protect teeth from decay and can even help reverse early signs of cavities. In some cities, fluoride is added to the public drinking water supply, either through the addition of hydrofluorosilicic acid or sodium silicofluoride. This process has been used since 1945 and has been shown to reduce cavities by 15-40%. However, there have been some studies linking high levels of fluoride consumption to potential health risks.
Does it Affect Hormones?
Some studies suggest that fluoride may act as an endocrine disruptor, meaning it could interfere with the body's natural hormones. The hormones affected most by fluoride are those related to thyroid function and reproductive health. Research suggests that exposure to high levels of fluoride could lead to decreased levels of these hormones in both humans and animals. Additionally, studies have shown that increased exposure to these hormones can cause changes in behavior and impaired cognitive development in children.
The World Health Organization recommends that water fluoride concentrations should not exceed 1.5 milligrams per liter in order to minimize potential health risks associated with chronic exposure. More specifically, the WHO suggests an optimal concentration of fluoride in drinking water of 0.5-1.0 mg/L as it is associated with lower rates of dental caries and minimal risk of fluorosis. Furthermore, a 2020 study found that fluoride intakes lower than 1.1 milligrams per day are safe for adults and 0.7 milligrams per day is safe for children up to age 8.
However, more research needs to be done before we can definitively say that consuming fluoridated tap water affects hormone production negatively. Currently, the US Department of Health & Human Services recommends a range for optimal amounts of fluoride for public drinking water supplies (0.7-1.2 mg/L). Most municipal systems fall within this range; however, if you live outside this range you may want to consider having your local water tested for contaminants like lead and arsenic as well as excessive levels of fluoride before drinking it regularly or using it for other household activities such as cooking or bathing.
Water Testing
With the potential risks of consuming high levels of Fluoride, it is essential to know the concentrations of Fluoride, as well as other minerals, in your tap water. Fortunately, there are several options that enable people to test their water for Fluoride and other minerals. The most common methods are testing strips and drops or sending a sample off to a laboratory and requesting a Fluoride test. Here is a link to one such company that will send you a home testing kit MyTapScore
Fluoride Filtration
There are several common ways you can filter out fluoride from your water. The most straightforward approach is through a reverse osmosis system which will filter out any particles larger than 0.0001 microns; this includes Fluoride and other contaminants like heavy metals or bacteria. Another popular filtering technique involves an activated alumina filter media. When the Fluoride molecules are exposed to this filter media, they become trapped permanently, ensuring the purity of your drinking water.
Finally, distillation systems can also be used for Fluoride filtration – allowing only vaporized water through the system while trapping Fluoride ions in its solid form before returning it as pure liquid. Here is a link to a helpful article on the best rated filter systems of 2021. It includes low cost table top options as well as full house systems. Personally, I purchased the Clearly Filtered System with three filters. This will last for approximately one year.
Conclusion
There is still a lot we don't know about how fluoride affects our bodies—including how it might affect hormone production. While some studies suggest that high levels of fluoride consumption could disrupt our natural hormone balance, more research needs to be done before any definitive conclusions can be drawn. In the meantime, it is important for consumers to understand their local water quality so they can make informed decisions about their health and safety when using tap water for drinking or other purposes like cooking or bathing.
With knowledge comes power! Knowing your local tap water quality will help keep you safe from excessive levels of contaminants like lead and arsenic as well as potential hormone disruptors like excess amounts of fluoride present in your tap water supply system.