Is fasting good for immunity?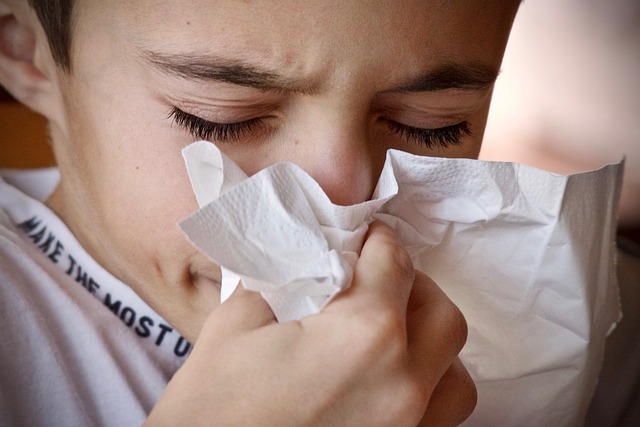 You may have seen posts on social media about the benefits of fasting and how it can help improve immunity, but what does the science say? Is there any truth to these claims? Let's take a closer look.
There are many different types of fasting diets, but the most common are intermittent fasting, alternate-day fasting, prolonged fasting and fast-mimicking. Some people fast for religious reasons, while others do it for health reasons. Let's now examine some of the different types of fasting protocols.
Intermittent Fasting
Intermittent fasting is a type of fasting diet where you alternate between periods of eating and not eating, usually for a set number of hours each day.
One popular version of this diet is known as the 16:8 fasting to eating ratio, which involves fasting for 16 hours every day and then consuming all of your food during the remaining 8-hour window. This type of fasting has been shown to have several health benefits, including improved insulin sensitivity, fat loss, and increased longevity.
Alternate Day Fasting
Alternate day fasting is a type of fasting diet in which you alternate between periods of eating and not eating. During the fasting period, you typically consume a very low number of calories, usually less than 500 per day. Some people may choose to fast for 24 hours at a time, while others might fast for two days in a row before returning to normal eating patterns.
There are several potential benefits to this type of diet, including weight loss, improved blood sugar control, and increased longevity. However, there are also some potential risks associated with alternate day fasting, such as nutritional deficiencies and difficulty adhering to the diet over the long term.
Prolonged Fasting
Prolonged fasting is an alternative type of fasting diet that is designed to allow the body to enter into a state of ketosis, a metabolic state in which fat becomes the primary energy source instead of carbohydrates.
Unlike other forms of fasting where the specific timeframe for fasting may vary, prolonged fasting typically involves fasting for 3-5 days at a time with periods of normal eating in between. During this time, people may experience side effects like fatigue, lightheadedness, and hunger pangs.
However, proponents of prolonged fasting claim that this type of fast can help promote weight loss by effectively killing off certain cells in the body that are responsible for storing excess fat. Additionally, some research suggests that prolonged fasting may have other health benefits like improved insulin sensitivity and reduction in inflammation.
Fast Mimicking
The fast mimicking diet is a type of fasting diet that involves consuming specific foods and nutrients in order to mimic the effects of fasting. This approach is typically done over the course of 5 days, during which time people consume a low-calorie diet that is high in nutrients such as vitamins, minerals, and healthy fats. The goal of this type of fast is to trigger certain biological changes that are typically seen during periods of fasting, such as increased insulin sensitivity, reduced inflammation, and enhanced cellular repair.
While there haven't been many large-scale studies examining the health benefits of fast mimicking diets, early research suggests that they may have a variety of positive effects on health and longevity.
Fasting and Immunity
There is some evidence to suggest that fasting can help boost immunity. One study found that intermittent fasting increased the production of white blood cells, which are your body's first line of defense against infection. Another study found that alternate-day fasting improved markers of inflammation, which is thought to be involved in the development of some chronic diseases. Fasting also promotes a disease modifying process called autophagy.
Autophagy
Autophagy is a cellular process where the body breaks down damaged or unnecessary parts of cells in order to clear out harmful waste products and repair any damage. This process can be triggered by fasting, which has been shown to increase levels of autophagy throughout the body, helping to protect against disease and promote good health.
Studies have found that intermittent fasting can increase levels of certain proteins involved in the regulation of autophagy, while alternate-day fasting has been shown to induce autophagy even more effectively.
Additionally, researchers believe that fasting may help stimulate the production of stem cells, which are able to replace old or damaged cell tissues and potentially contribute to improved healing and recovery.
Overall, there is strong evidence that fasting can trigger autophagy in various ways, which may help boost immunity and prevent the development of chronic diseases.
Fasting Risks
It's important to note that fasting is not for everyone. If you have a medical condition or are taking medication, please consult with your healthcare provider before starting any type of fasting diet. Fasting can also be dangerous if not done correctly. For example, if you don't eat enough calories or nutrients, you may experience fatigue, irritability, and difficulty concentrating. You may also be at risk for dehydration if you are not drinking enough fluids.
Conclusion
So, should you start fasting to improve your immunity? Personally, fasting is the first thing I do when I feel a cold or flu coming on. I have found that this practice dramatically reduces symptoms and duration of illness. As you can see there is some research to support fasting as a natural immune system booster. It is important to note that fasting is not for everyone and can be dangerous if not done correctly. If you're thinking about starting a fasting diet, please consult with your healthcare provider first.