The Benefits of Stretching Every Day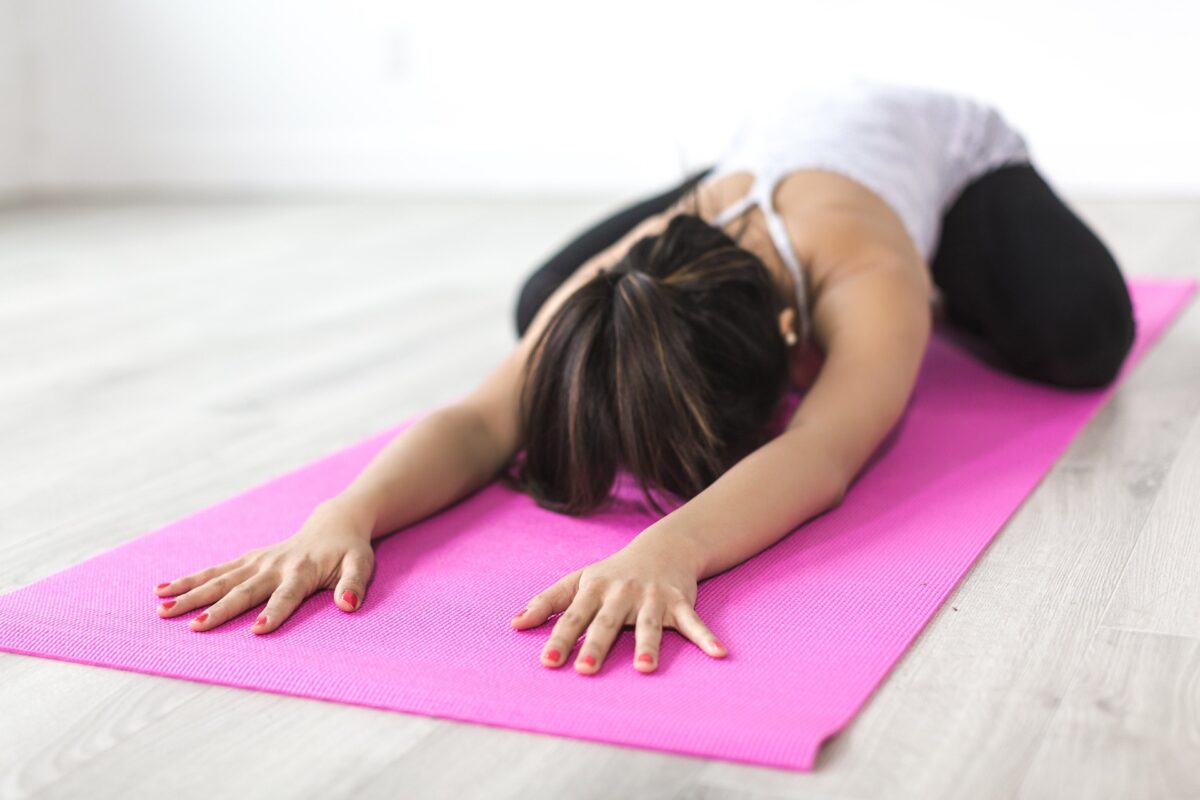 Stretching is one of the most important things you can do for your body, yet so many of us don't make it a priority in our daily routine. Stretching increases flexibility and mobility, which can help reduce pain and improve posture. But there are even more benefits to stretching every day. Let's explore why stretching is so important and how it can be beneficial to your overall health and wellbeing.
Stretching Increases Flexibility
The most well-known benefit of stretching is that it increases flexibility. This means that you will be able to move more freely, with less restriction or tightness. Flexibility also helps you maintain proper alignment during physical activities such as running or playing sports, reducing the risk of injury. Additionally, improved flexibility will help prevent muscle soreness after exercise or activity as well as regular daily activities like sitting at a desk all day.
A recent study from the ACSM's Health & Fitness Journal found that regular stretching (defined as two to three sessions per week of around 10 minutes each) led to significant improvements in hip, shoulder and hamstring flexibility over a period of 12 weeks (1). Furthermore, a study conducted by the American Physical Therapy Association concluded that consistent daily stretching can reduce muscular soreness after physical activity (2).
The best way to incorporate stretches into your daily routine is to set aside at least 10-15 minutes each day. Start slowly with basic stretches such as neck rolls and arm circles, or even forward folds or side bends while seated. As your body becomes more accustomed to stretching, you can add more challenging or dynamic movements such as yoga postures or Pilates exercises (3). Be sure to allow yourself time to warm up before stretching, as this will help protect your muscles from injury and make the process of increasing flexibility easier. Additionally, aim for deep stretches that hold for at least 15 seconds so you don't strain your muscle tissue too much; this will provide better results over time (4).
Stretching Reduces Stress
Stretching not only helps physically but mentally as well! Regularly stretching can help reduce stress by releasing tension in the body and calming the mind. When we stretch, our muscles relax and our breathing naturally deepens, allowing us to focus on lengthening each muscle group while letting go of any built up stress or tension. Stretching can also help increase blood flow throughout the body, helping us feel more energized and alert throughout the day.
Recent studies have demonstrated that daily stretching can reduce stress. According to a study conducted by researchers at the University of Tokyo, stretching for just 10 minutes per day reduced cortisol levels in participants. Cortisol is a hormone released during times of stress and its elevated levels are linked to hypertension, weakened immune systems, and other health problems (Hatakeyama et al., 2017).
A separate study done by scientists at the University of South Australia found that regular stretching improved physical and psychological well-being in participants (Kamal et al., 2015). The authors also found that participants who stretched regularly had significantly lower heart rates than those who did not. Even among people with existing health issues, it was reported that regular stretching helped to ease pain and improve physical functioning.
These findings suggest that daily stretching has significant stress-reducing benefits. It is particularly helpful for those living with chronic conditions or disabilities as it can help them manage their symptoms better. Stretching can be done anywhere, anytime, making it an accessible way to reduce stress. Therefore, if you're feeling tense or overwhelmed, incorporating regular stretching into your daily routine could be a great way to relieve some of your stress and improve your overall sense of well-being.
Improved Posture
Poor posture is one of the main causes of neck and back pain, yet something we often overlook when trying to prevent aches and pains from developing in our bodies. Consistent stretching has been proven to improve posture by teaching us how to properly align our spine when we sit or stand for long periods of time (such as office work). Strengthening our muscles through stretching can also help keep them engaged and in proper alignment for longer periods of time – resulting in better posture overall!
Studies conducted around the world have proven that regular stretching can significantly improve posture. For example, one study published in 2017 in the Journal of Physical Therapy Science examined the effects of stretching on the improvement of posture among female students. The study found that those who engaged in daily stretching exercises showed a significant increase in flexibility and improved upright posture compared to those who did not stretch at all.
Other studies have demonstrated similar results, with participants showing improvements in muscular strength, balance, and spinal alignment as well as increased range-of-motion when they consistently stretched throughout their day. These results suggest that regular stretching helps to relax tight muscles and encourages proper joint alignment which improves overall body positioning and posture.
Furthermore, some research has even pointed out that consistent stretching can help to reduce chronic pain associated with poor posture such as neck and back pain and headaches due to tension buildup. Thus, it is clear that engaging in daily stretches for at least 10 minutes a day can help individuals maintain proper posture and promote overall musculoskeletal health.
Conclusion
It's easy to see why incorporating regular stretching into your daily routine is essential for both physical and mental wellbeing! Not only does it increase flexibility, reduce stress levels, and improve posture; but it also helps boost energy levels throughout the day so that you always feel ready to take on whatever life throws your way! So next time you're feeling stressed out or sore after a long day, try taking a few minutes out of your day to do some basic stretches – it could make all the difference!
References:
(1) ACSM's Health & Fitness Journal: https://journals.lww.com/acsm-healthfitness/Fulltext/2016/05000/The_Effects_of_Stretching_on_Performance–A_Systematic.9.aspx
(2) American Physical Therapy Association: http://www.apta.org/PWNF/
(3) Harvard Health Publishing: https://www.health.harvard.edu/staying-healthy/the-importance-of-stretching
(4) Mayo Clinic: https://www.mayoclinic.org/healthy-lifestyle/adult-health/in-depth/stretching/art-20047931