What is a healthy lunch for school kids?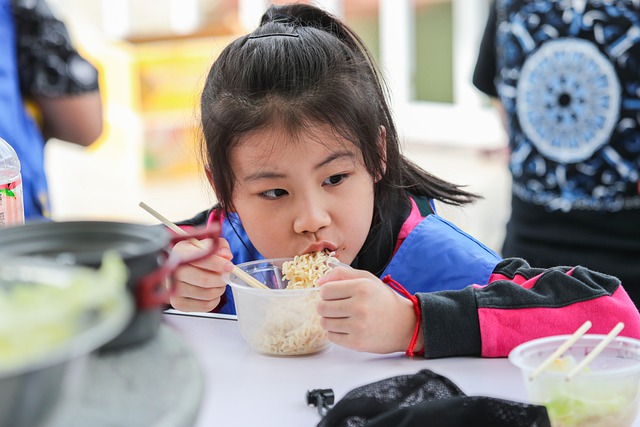 What is a healthy lunch for school kids?
You want your kids to have a healthy lunch, but you're not sure what that looks like. You know they need protein, carbs, phytonutrients and fibre, but how much of each? And what are some good sources of each? Here's a quick rundown of what a healthy lunch for school kids looks like.
Protein
Kid's need about 5-6 ounces of protein per day. As a parent, it can be difficult to ensure that your child is getting enough protein in their diet. The good news is that there are plenty of great sources of protein available, including lean meats, tofu, beans, lentils, nuts and seeds.
However, one challenge parents may face is finding ways to work around common nut and seed allergies. If your child or a classmate is allergic to nuts or seeds, be sure to check with your naturopath or pediatrician for suggestions on alternate sources of protein. There are plenty of good options available, including lean meats, tofu, beans, lentils and plant-based protein powders.

Carbs
Carbs are the body's main source of energy. Kids need about 3-5 ounces of carbs per day. Complex carbs are the body's main source of energy. They are made up of long chains of sugar molecules that the body can slowly break down and use for energy. Simple carbs are made up of short chains of sugar molecules and the body can break them down quickly for energy. Good sources of complex carbs include fruits, vegetables and whole grains. Some examples of complex carbs that kids would enjoy include:
-Oatmeal
-Quinoa
-Brown rice
-Sweet potatoes
-Fruits like apples, bananas and berries
-Vegetables like broccoli, cauliflower and carrots
Phytonutrients
Phytonutrients are important for kids because they help protect against disease and promote good health. Phytonutrients include antioxidants, which are important for helping to protect the body from damage caused by harmful molecules called free radicals. Free radicals can damage cells, leading to diseases such as cancer. Antioxidants help to counteract the effects of free radicals, preventing or slowing down cell damage. Some good sources of phytonutrients for kids include fruits, vegetables, herbs and spices. Some examples of antioxidant rich foods that kids would enjoy include blueberries, raspberries, strawberries, blackberries, cherries, tomatoes, bell peppers, broccoli, kale and spinach. These foods are packed with nutrients that are good for kids' growing bodies.

Fibre
Fibre is an important part of a healthy diet. It helps the body feel full and can help with weight loss and maintenance. Kids need about 25 grams of fibre per day. Fibre comes in two forms: soluble and insoluble. Soluble fibre dissolves in water and can help lower cholesterol and blood sugar levels. Good sources of soluble fibre include oats, legumes, apples and berries. Insoluble fibre does not dissolve in water and helps with bowel regularity. Good sources of insoluble fibre include whole grains, vegetables and fruits with skins.
Conclusion
A healthy lunch for school kids should include a variety of protein, carbohydrate and fiber-rich foods to ensure that they are getting the nutrients they need to stay energized and focused throughout the day. While nuts and seeds are healthy sources of protein, fat and fiber, there are other healthy alternatives for those whose schools do not allow them. Parents should always consult with their pediatric naturopath, pediatrician or dietician to create a healthy lunch plan that meets their child's specific needs.