5 Ways to Help Your Kids Combat Mouth Breathing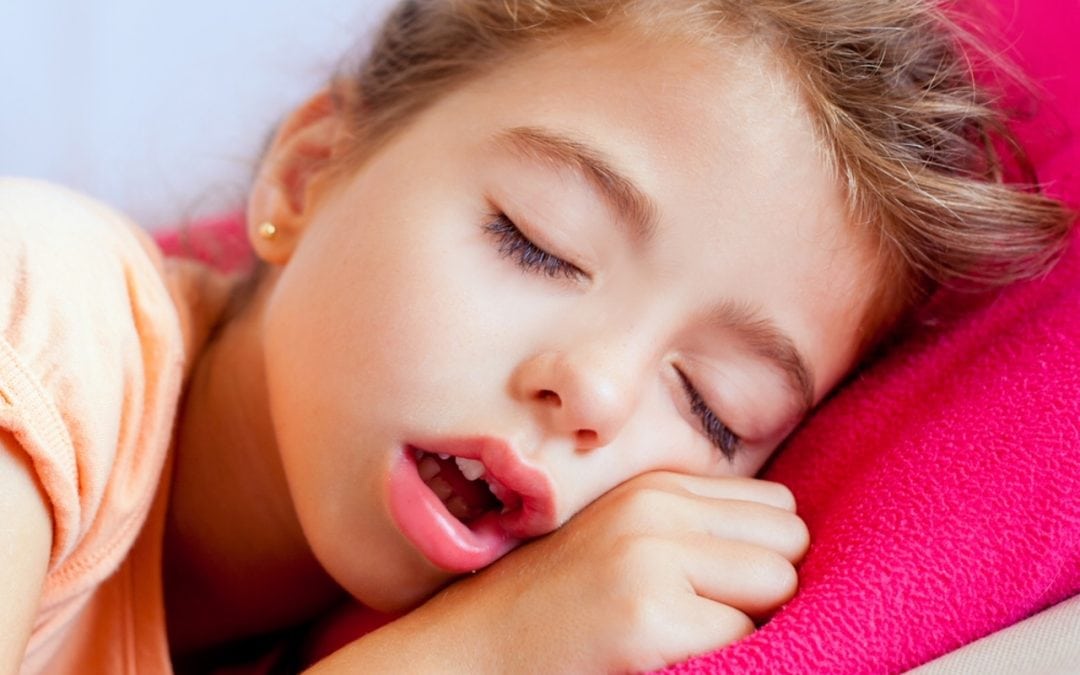 Mouth breathing can seem like a small issue, but it can actually lead to a range of problems, from bad breath and difficulty sleeping to developmental issues in children. If you notice that your child is constantly breathing through their mouth, it's important to take action. Here are 5 ways to combat mouth breathing in kids and ensure that your child is breathing properly.
1. Identify the Root Cause
The first step to combating mouth breathing is determining the root cause. Some common causes include allergies, enlarged tonsils or adenoids, or a deviated septum. Once you identify the cause, you can work with your child's pediatrician to formulate a treatment plan. Treatment may involve medication, surgery or lifestyle changes like avoiding certain foods or environmental allergens.
Chronic nasal congestion may be a cause of mouth breathing in children. If structural and allergic causes have been ruled out, it may be a good idea to test for food sensitivities. Food sensitivities develop as a result of a slightly different immune response than allergies. A naturopathic doctor or functional medicine doctor can requisition a blood test that will identify any food sensitivities in your child. Sensitivities will often resolve after 3-months of abstinence at which time these foods may be re-introduced into the diet.
2. Practicing Breathing Exercises
Teaching kids proper breathing techniques can help them switch from mouth breathing to breathing through their nose. Encourage them to take long, deep breaths through their nose and exhale slowly through their mouth. You can also make it into a fun game by challenging them to see how long they can hold a deep breath in their nose or how long they can exhale.
A fantastic resource for nasal breathing exercises as well as some of the scientific literature around mouth breathing vs. nasal breathing can be found through the Buteyko Clinic
3. Promote Good Sleep Hygiene
Many kids breathe through their mouth while sleeping, so it's crucial to establish good sleep hygiene to prevent mouth breathing before it starts. Make sure your child is sleeping on their back or side, as sleeping on the stomach can encourage mouth breathing. You may also consider using a humidifier, which can help to keep sinuses moisturized and reduce inflammation.
Here is a checklist for establishing good sleep hygiene in kids:
✅ Establish a consistent bedtime routine and consistent wake-up time every day.
✅ Avoid caffeinated drinks, large meals, and vigorous exercise late in the day.
✅ Create a calm, relaxing atmosphere in the bedroom by dimming lights and avoiding screens.
✅ Avoid napping during the day. If naps are necessary, keep them short (15-30 minutes) and at the same time each day.
✅ Keep bedroom temperature comfortable. A cool but not cold room of around 65 degrees is ideal for sleep.
✅ Make sure your child's mattress is comfortable and supportive to ensure quality rest.
✅ Exercise regularly, although not too close to bedtime as this can make it harder to fall asleep quickly.
✅ Encourage your child to find activities that help them relax before bedtime such as reading or taking a warm bath or shower in preparation for sleep
4. Maintain Proper Oral Hygiene
Mouth breathing can cause dry mouth, which can lead to a range of oral health problems. Encourage your child to brush their teeth twice daily and to floss regularly to remove any debris that may have accumulated between their teeth. Also, make sure they stay hydrated so that their mouth stays moist and saliva can flow normally.
5. Be a Positive Role Model
Lastly, it's important to lead by example. Kids are extremely observant, so if they see their parents breathing through their mouth, it can become normalized. Pay attention to your own breathing habits and make sure you practice good nasal breathing techniques in front of your kids. You can even lead by example by doing breathing exercises or attending yoga classes together.
Conclusion:
Mouth breathing may seem like a small issue, but it can lead to a range of problems for kids. By taking action early and addressing the root cause, you can help your child learn better breathing techniques and combat mouth breathing. Encouraging proper nasal breathing techniques, practicing good sleep hygiene, promoting oral health, and being a positive role model are all excellent strategies for combatting mouth breathing in children. If you're worried about your child's breathing habits, talk to their naturopath or pediatrician to determine the best course of action.