Exploring the Link Between Psilocybin and the Default Mode Network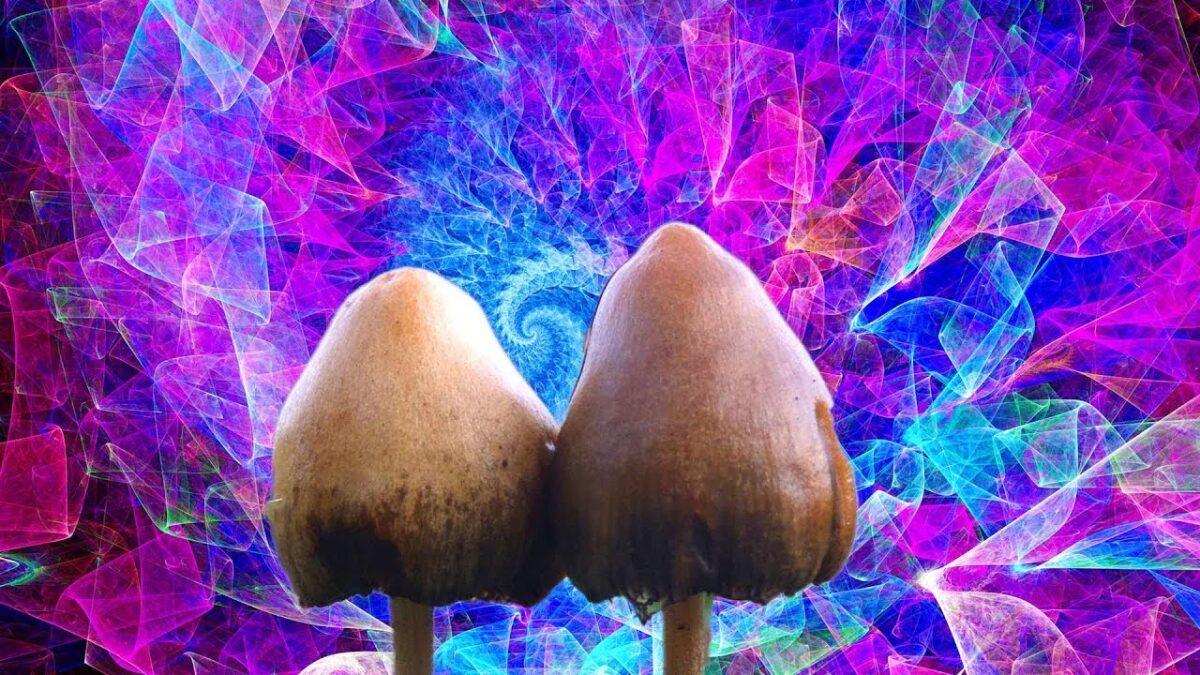 Over the past few years, there has been a lot of buzz around psilocybin, a psychedelic compound found in some types of mushrooms. Although the use of psychedelic mushrooms may be most often associated with recreational use, researchers are now starting to see the potential for therapeutic benefits. New studies have revealed that psilocybin can have a profound effect on our brains by altering the activity of something called the "default mode network." Let's take a closer look at how this works.
What Is The Default Mode Network?
The default mode network (DMN) is a set of brain regions that are active when we're not actively engaged in any task or conversation. It's responsible for helping us think about ourselves and our place in the world, which is why it's sometimes referred to as our "internal dialogue." It's also important for forming memories and making decisions.
How Does Psilocybin Affect The DMN?
Recent research has found that psilocybin can significantly alter activity in the Default Mode Network (DMN), offering potential therapeutic benefits for a variety of conditions. In a study conducted at Imperial College London, researchers administered psilocybin to participants before having them complete cognitive tests. They found that those who had taken psilocybin showed improved performance on tasks related to creativity, problem-solving, and decision-making compared to those who had not taken it. This suggested that psilocybin could be useful for improving cognition and potentially even treating certain mental health conditions such as depression and anxiety.
In support of these findings, a subsequent study conducted by Johns Hopkins University School of Medicine uncovered similar results after they administered psilocybin to healthy volunteers. Participants were asked to complete a range of cognitive tasks designed to measure their memory, concentration, and attention span, before and after taking the drug. They found that those who took the psilocybin showed better performance across all three measures compared with their pre-ingestion baseline results.
Another recent study from the University of Zurich examined how different doses of psilocybin affect brain connectivity in people with depression. They used functional Magnetic Resonance Imaging (fMRI) scanning to monitor changes in brain activity associated with taking different doses of the drug. The researchers discovered that higher doses correlated with reduced connections between regions within the DMN, a key network involved in depression. Lower doses led to increased connectivity between regions outside the DMN. This suggests that taking different amounts of psilocybin could bring about varying effects on mood regulation and emotion processing depending on individual needs and current state of mental health.
The Effects Of Long-Term Use
The potential long term outcomes of augmenting the default mode network via use of psychedelics are numerous and varied. Perhaps most notably, research into this area suggests that regular and repeated use of psychedelics may result in improved cognitive functioning as well as higher levels of creativity. In particular, studies suggest that individuals who utilize psychedelics on a regular basis display improved attentional capacity, greater cognitive flexibility, increased working memory, enhanced insightfulness, and even improved mood regulation. Psychedelic-induced neuroplasticity has been linked to a variety of positive psychological changes including increased openness to experience, greater sense of well-being, and improved self-efficacy.
Moreover, recent studies have also suggested that long term use of psychedelics may confer protective effects against certain mental health disorders such as depression and anxiety. In particular, research has indicated that regular users possess elevated levels of serotonin receptor binding and fewer signs of depression than those without prior exposure to psychedelic substances. Similarly, individuals who regularly engage with psychedelics also show reduced rates of anxiety due to the drug's ability to induce feelings of safety and security.
Additionally, scientists have theorized that sustained use may potentially lead to more lasting structural changes within the brain such as altered neuronal connections or increases in dendritic spine density. These changes could further reduce vulnerability to mental health issues over time.
Overall then it appears that the potential long term outcomes of augmenting the default mode network via use of psychedelics are highly promising; not only do they promise improvements in various aspects related to cognition but they also appear to confer neuroprotective benefits which could help ameliorate various mental health disorders over time. It must be noted, however, that much more research needs to be done in this area before any definitive conclusions can be drawn regarding these potential long term impacts.

Conclusion
The research between psilocybin and the Default Mode Network is providing strong evidence that psilocybin has a significant potential to be used as an effective treatment for mental health and neuroplasticity. The connectivity of the DMN to areas of the brain related to emotional processing, memory, and self-referential thought suggest that psilocybin could lead to more positive outcomes in areas mental health and neuroplasticity.
Additionally, studies have shown that psilocybin can decrease activity in the DMN, leading to potentially decreased symptoms of depression and anxiety. Many researchers are now beginning to look into how this form of treatment might be integrated into traditional psychotherapeutic approaches. With all these promising findings, it's likely that more research will continue on this topic with even more promising outcomes related to mental health neuroplasticity.