---
In the wake of the pandemic, many of us find ourselves living in unprecedented times that have altered our daily routines and disrupted our sense of normalcy. With the pandemic came educational uncertainties, financial insecurity, and health issues, among other things. It's safe to say we are all feeling an unbearable amount of stress, especially with the current situation in the middle east. But don't worry, stress is entirely normal—even healthy—it's how we react to it that matters. Today, we're going to discuss some proven ways to manage physical, mental, and emotional stress.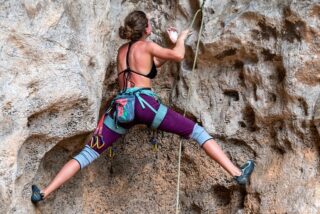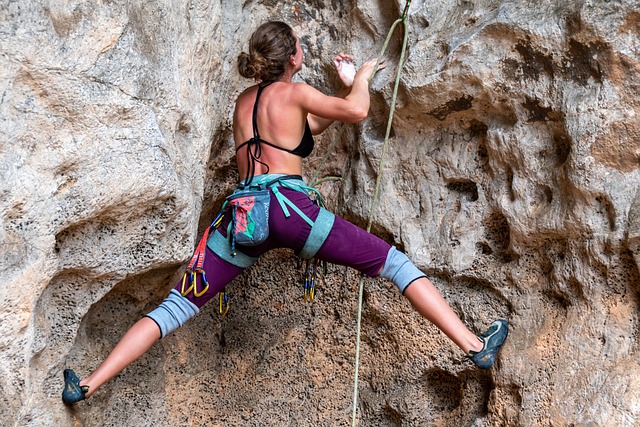 Exercise Regularly
Exercise stimulates the production of endorphins, neurotransmitters in the brain that act as natural painkillers and mood elevators. These are often referred to as 'feel-good' hormones because they can induce feelings of happiness and relaxation. Additionally, regular exercise improves your overall mood and serves as a natural way to manage anxiety and depression.
Physical activity also influences the body's stress response system. It reduces levels of the body's stress hormones, such as adrenaline and cortisol. Regular exercise increases the production of Brain-Derived Neurotrophic Factor (BDNF), especially in the hippocampus, a region of the brain that plays a crucial role in stress regulation.
Moreover, exercising regularly helps to improve sleep quality, enhance self-confidence, and increase relaxation, all of which are beneficial in managing stress levels.
Evaluating Different Types of Exercise
From aerobic exercises like running and cycling to resistance training like weight lifting, and calming practices like yoga and tai chi, different forms of exercise have been found to provide stress-relieving benefits. While high-intensity workouts may help to rapidly reduce stress hormones, low-intensity activities such as walking or stretching can also be effective, particularly for those new to exercise or with physical disabilities.
Frequency and Duration of Exercise
While any amount of exercise is better than none, the American Heart Association recommends at least 150 minutes of moderate-intensity or 75 minutes of high-intensity exercise per week for optimal health benefits. Consistency is key; it's better to exercise regularly throughout the week than to condense all activity into one or two days.
Positive impacts on stress levels can be noticed within just five minutes of aerobic exercise. However, the reduction in anxiety and improvement in mood may be most noticeable about an hour after exercising, often referred to as the 'exercise afterglow'.
Practical Advice
The key to reaping the stress-reducing benefits of exercise is to make it a part of your daily routine. Here are some tips to help you get started:
Start small: If you're new to exercise, start with just a few minutes each day and gradually increase the duration as your fitness level improves.
Choose activities you enjoy: You're more likely to stick to an exercise routine if you love what you're doing. Whether it's dancing, hiking, or practicing yoga, choose something that makes you happy.
Mix it up: Varying your workouts can prevent boredom and keep you motivated. Try combining cardio, strength training, and flexibility exercises throughout the week.
Make it social: Exercising with a friend or group can make the activity more enjoyable and provide a sense of community and support.
Listen to your body: Rest when you need to and adjust your workout plan to fit your needs and capabilities.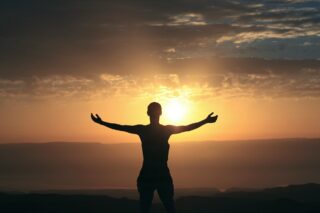 Practice Mindfulness
Mindfulness is a form of meditation that involves focusing your attention on the present moment and accepting it without judgment.
Mindfulness is all about being fully engaged in the here and now. It's about paying attention to your thoughts, feelings, and sensations without judging them as good or bad. When you practice mindfulness, you're not trying to achieve a certain state or feeling. Instead, you're simply observing and accepting what is happening in the present moment.
Benefits of Mindfulness
Research indicates that practicing mindfulness regularly can reduce stress, anxiety, and depression. It can also improve sleep, increase focus and concentration, and enhance overall well-being. Physically, mindfulness can help lower blood pressure and improve heart health.
Your 10-Minute Daily Mindfulness Protocol
1. Find a Quiet Space: Choose a spot where you won't be disturbed for the next 10 minutes.
2. Sit Comfortably: You can sit on a chair or cushion on the floor, keeping your back straight but relaxed. Rest your hands on your lap.
3. Close Your Eyes: This can help limit visual distractions and make it easier to focus.
4. Focus on Your Breath: Pay attention to the sensation of your breath coming in and going out. Notice how your chest rises and falls, and how the air feels as it enters and leaves your nostrils.
5. Observe Your Thoughts: If your mind starts to wander, that's okay. That's just what minds do. Simply notice that your mind has wandered, without judgment or frustration, and gently bring your attention back to your breath.
6. End Your Session: After 10 minutes, slowly open your eyes and take a moment to notice how you feel before getting up.
Incorporating Mindfulness Into Your Daily Routine
Mindfulness isn't just for meditation – you can practice it throughout your day:
Mindful Eating: Pay attention to the taste, texture, and smell of your food. Notice how it feels as you chew and swallow.
Mindful Walking: Focus on the sensation of your feet touching the ground, the rhythm of your steps, and the feeling of the air against your skin.
Mindful Breathing: Take a few moments throughout your day to focus solely on your breath.
Further Resources
To deepen your understanding of mindfulness, consider these resources:
Books: "Wherever You Go, There You Are" by Jon Kabat-Zinn, "The Miracle of Mindfulness" by Thich Nhat Hanh.
Apps: Headspace, Calm, Insight Timer offer guided meditations and mindfulness exercises.
Courses: Mindfulness-Based Stress Reduction (MBSR) program is an eight-week course that's highly recognized in the field of mindfulness.
Remember, the key to mindfulness is regular practice. It might feel strange or difficult at first, but with time, you'll start to experience the benefits. Happy practicing!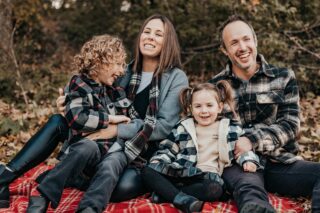 Reach Out to Friends and Family
Studies reveal that social support can significantly decrease stress hormones and inflammation in the body, and lower blood pressure and heart rate. Frequent communication with loved ones can help reduce any isolation or loneliness, bring an outside, and provide a much-needed emotional support system. Social support can aid recovery from stress, particularly emotional stress.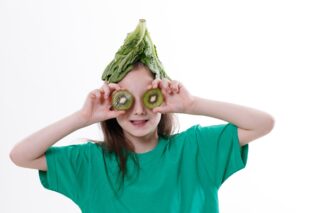 Eating Healthy
Proper diet and nutrition play a crucial role in maintaining mental health, and they can significantly help in reducing and preventing common mental health issues such as stress, depression, and anxiety. A balanced diet rich in certain nutrients can aid in maintaining a healthy mind and body.
Some of the key nutrients include omega-3 fatty acids, found in fatty fish like salmon and mackerel, which are known for their brain-boosting properties. B vitamins, particularly B12 and folate, are essential for brain function and can be found in foods like eggs, meat, leafy greens, and beans. Complex carbohydrates, found in whole grains and vegetables, can help regulate blood sugar and mood. Also, proteins rich in amino acid tryptophan, such as turkey, eggs, and cheese, support the production of serotonin, a neurotransmitter that aids in maintaining mood balance.
On the other hand, foods and drinks high in processed sugars, caffeine, and alcohol should be avoided as they can spike blood sugar levels and may exacerbate feelings of anxiety and stress.
The Mediterranean diet, rich in fruits, vegetables, lean proteins, and healthy fats, has been associated with lower rates of depression and anxiety. This diet emphasizes the consumption of nutrient-dense, whole foods that provide steady energy and a wide range of nutrients, supporting overall brain health.
Research indicates a strong correlation between diet and mental health. For instance, a study published in the "American Journal of Psychiatry" found that a diet high in fruits, vegetables, legumes, lean protein, and fish was associated with a reduced risk of depression.
In addition to a balanced diet, lifestyle changes such as regular physical activity, adequate sleep, and mindfulness practices can further enhance mental health. Remember, professional help is crucial when dealing with mental health issues, and dietary changes should complement, not replace, professional treatment.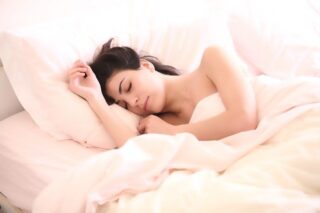 Get Enough Sleep
Sleep is not only a basic need but also a vital component for maintaining good mental health. It acts as a natural stress-reliever and plays a crucial role in reducing anxiety, depression, and stress levels.
When we sleep, our bodies enter a state of restoration where they repair muscles, consolidate memories, and release hormones that regulate growth and appetite. This restorative process directly affects our mood, cognitive function, and overall mental health.
Scientifically, sleep deprivation can lead to hormonal imbalances that affect both our minds and bodies. Lack of sleep disrupts the balance of key hormones, including cortisol, serotonin, and dopamine, all of which play significant roles in regulating mood. For instance, increased cortisol levels can lead to heightened stress, while imbalances in serotonin and dopamine can contribute to feelings of depression and anxiety.
Sleep is divided into several stages, including REM (Rapid Eye Movement) and non-REM stages. During these stages, particularly REM sleep, our brains are active and working on repairing brain cells, consolidating memories, and regulating mood. Disruptions in these sleep stages can lead to mood disorders and impaired cognitive function.
To harness the benefits of sleep for mental health, it's important to implement healthy sleep habits. Establish a consistent sleep schedule, aiming for 7-9 hours of sleep per night. Reduce screen time before bed as the blue light emitted by screens can interfere with your body's natural sleep-wake cycle. Make your sleep environment comfortable, quiet, and dark to promote better sleep quality.
For more Naturopathic tips on establishing healthy sleep Click Here
Conclusion:
Everyone experiences stress in their daily life, but it's essential to learn how to cope with it effectively when it seems to become overwhelming. This doesn't mean you should avoid stress entirely, but instead, focus on creating strategies to manage the negative effects it has on your physical, emotional, and mental health. The above-listed techniques can drastically improve your overall wellbeing in stressful times. Remember, managing stress is not a one-size-fits-all solution. Experiment with different methods and see what works best for you. Whatever steps you take, remember to prioritize your wellbeing and give yourself the time and space needed to take care of yourself.
---