---
Aging is an inevitable part of life, but modern science is continually uncovering ways to potentially slow down this process. This blog aims to provide an overview of the aging process and highlight some scientifically-backed strategies for slowing it down.
Understanding the Aging Process
The aging process is complex and influenced by a variety of factors. As we age, our bodies undergo numerous changes at the molecular, cellular, and organ levels that can lead to increased vulnerability to disease and death. Oxidative stress, inflammation, and cellular damage are key contributors to this process.
For instance, oxidative stress caused by free radicals contributes to the aging process and is associated with several age-related diseases. Inflammation, both chronic and acute, has been linked to aging and age-related diseases. Moreover, cellular damage and the inability of cells to repair this damage is another significant factor in aging.
Anti-Aging Strategies: Supplements, Diets, and Treatments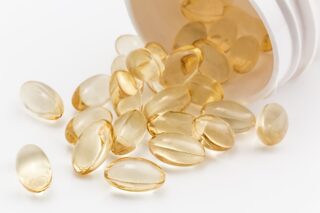 Supplements
Here, we will explore some of the most potent anti-aging mechanisms and how they work.
Antioxidants
Antioxidants help neutralize free radicals, reducing oxidative stress and slowing down the aging process. A recent study indicates that antioxidant supplementation can improve skin health and slow the progression of age-related diseases.
Vitamin C: This potent antioxidant boosts the immune system and aids in collagen production. Citrus fruits like oranges, lemons, and grapefruits, as well as strawberries, bell peppers, and broccoli, are excellent sources of Vitamin C. Try a refreshing citrus salad or squeeze some lemon juice into your water for a Vitamin C boost.
Vitamin E: Vitamin E protects cell membranes and enhances skin health. You can find it in foods like almonds, spinach, sweet potatoes, and avocados. Enjoy a handful of almonds as a snack or whip up a creamy avocado smoothie.
Beta-Carotene: This antioxidant converts into vitamin A in the body, promoting eye health and supporting the immune system. Carrots, sweet potatoes, and dark leafy greens like spinach and kale are rich in beta-carotene. Toss these veggies into a colourful salad or blend them into a nutrient-packed green smoothie.
Selenium: Selenium is essential for reproduction, thyroid hormone metabolism, and DNA synthesis. It's found in Brazil nuts, seafood, and whole grains. Try a selenium-rich snack like a handful of Brazil nuts or a whole grain toast.
Flavonoids: These are powerful antioxidants found in a variety of fruits and vegetables, as well as tea and chocolate. Berries, apples, onions, and dark chocolate are all high in flavonoids. Whip up a berry smoothie bowl for breakfast or indulge in a piece of dark chocolate for dessert.
Coenzyme Q10 (CoQ10)
CoQ10 is a powerful antioxidant that plays a critical role in energy production within our cells. As we age, our natural levels of CoQ10 diminish, making supplementation beneficial. Recent research suggests that CoQ10 can improve heart health and cognitive function in older adults.
Resveratrol
Resveratrol, a compound found in red wine and dark chocolate, activates certain genes called sirtuins, which have been linked to longevity. A recent study showed that resveratrol supplementation could improve health and lifespan in mice.
Omega-3 Fatty Acids
Omega-3 fatty acids, found abundantly in fish oil, have potent anti-inflammatory effects and can help protect against age-related cognitive decline. A recent study suggested that omega-3 supplements might slow biological aging by prolonging telomere length.
NMN
NMN (Nicotinamide Mononucleotide) is a precursor to NAD+, a compound that plays a crucial role in energy metabolism and maintaining proper cell function. Recent research suggests that NMN supplementation can enhance longevity and improve various aspects of health.
Hormone Replacement Therapy (HRT)
HRT can help balance hormone levels that naturally decline with age, such as estrogen and testosterone. This can lead to improved energy, mood, and overall well-being. However, HRT should be used under professional supervision due to potential side effects and risks.
For more on hormone replacement Click Here
Adaptogens
Adaptogens are natural substances that help the body adapt to stress and promote balance. They include herbs like ashwagandha, rhodiola, and ginseng. Some studies suggest that adaptogens can improve mental performance, reduce fatigue, and boost immune health.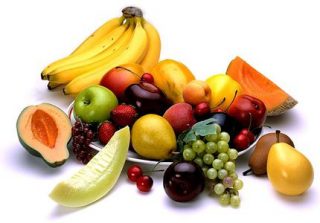 Diets
Dietary habits play a significant role in the aging process. Diets rich in fruits, vegetables, lean proteins, and whole grains have been associated with longer lifespans and reduced risk of chronic diseases.
The Mediterranean Diet
The Mediterranean diet, rich in fruits, vegetables, whole grains, lean proteins, and healthy fats, has been associated with longer lifespans and reduced risk of chronic diseases. This diet is high in antioxidants which neutralize harmful free radicals, reducing oxidative stress and slowing down aging.
Evidence from the Predimed study, a large, long-term nutritional intervention study, showed that adherence to the Mediterranean diet improved heart health and cognitive function and reduced the risk of cancer and mortality.
The Okinawa Diet
The Okinawa diet, based on the traditional dietary habits of Okinawa islanders in Japan, is another diet linked to longevity. This diet is low in calories but high in nutrients, consisting mainly of sweet potatoes, soy products, and a plethora of fruits and vegetables.
The Okinawa diet is high in antioxidants and flavonoids, which protect against oxidative stress and inflammation. A study on Okinawa islanders found that this diet contributed to their long lifespan and low rates of age-related diseases.
The Blue Zones Diet
The Blue Zones diet is inspired by the dietary habits of people living in the Blue Zones, five regions worldwide known for their high concentration of centenarians. This diet emphasizes plant-based foods, whole grains, and legumes, with meat and processed foods consumed sparingly.
Research shows that the Blue Zones diet can reduce the risk of chronic diseases and promote longevity. This is largely attributed to its high content of antioxidants, fibre, and healthy fats.
Caloric Restriction
Caloric restriction (CR) is a dietary regimen that involves reducing daily calorie intake without malnutrition or deprivation of essential nutrients.
A wealth of research has shown that CR can effectively slow down the aging process and confer a host of other health benefits. At the cellular level, CR works by reducing metabolic rate and oxidative stress, both of which are key contributors to aging. In addition, CR enhances insulin sensitivity, which can help prevent age-related diseases like diabetes. However, it's important to note that CR should be undertaken with caution and under the guidance of a health professional, as drastic calorie reduction can lead to nutritional deficiencies and other health issues.
For more on caloric restriction Click Here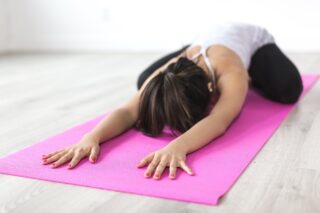 Lifestyle/Therapies
Exercise
Regular exercise is a powerful tool for maintaining vitality; it boosts cardiovascular health, improves muscle tone, and enhances cognitive function.
Exercise, often hailed as the fountain of youth, plays a pivotal role in slowing down the natural aging process. Regular physical activity, regardless of the type, boosts overall well-being, preventing age-related diseases and promoting cellular regeneration. For instance, endurance exercises like walking, swimming, or cycling can significantly improve cardiovascular health and enhance longevity. Strength training, on the other hand, helps in maintaining muscle mass, which naturally tends to decline with age.
Furthermore, exercise has a profound effect on our tendons, which adapt to aging and physical activity. Exercise promotes their strength and flexibility, contributing to improved mobility and a reduced risk of injury. Besides, dance-based training, which is both fun and effective, can significantly improve balance in adults and older individuals.
Including a regular exercise routine doesn't have to be overwhelming. It could be as simple as a 30-minute brisk walk daily, practicing yoga, or even dancing to your favourite tunes. The key is consistency and making exercise an enjoyable part of your lifestyle. Remember, staying physically active is not just about adding years to life, but life to years.
For more on exercise Click Here
Acupuncture
Acupuncture, a cornerstone of traditional Chinese medicine, offers a natural, holistic approach to slow down the aging process. This ancient therapy involves the careful insertion of fine needles into specific pressure points on the body by a qualified acupuncturist. It's more than just a simple needle play; it's a well-coordinated symphony that stimulates blood flow and promotes circulation throughout the body.
One of acupuncture's most significant anti-aging benefits lies in its powerful anti-inflammatory effects. By reducing inflammation, acupuncture helps lower the risk of chronic diseases that speed up the aging process. It's like an internal cleanup, where acupuncture helps your body fight against the invisible enemies of aging.
But the magic of acupuncture doesn't stop there. This age-old therapy also serves as a stress-buster, managing stress levels effectively. High-stress levels can wreak havoc on our physical, mental, and emotional well-being, and unchecked fear, worry, and anxiety can lead to premature aging. Acupuncture helps to regulate the body's stress response, promoting a sense of calm and well-being.
In essence, acupuncture is a gentle yet potent ally in our quest for graceful aging. It works on multiple fronts – enhancing circulation, reducing inflammation, and managing stress, contributing to a healthier, more youthful you.
Meditation
Scientific research reveals that meditation encourages healthy cell regeneration, reduces oxidative stress, and curtails inflammation in the body. It's like giving your cells a rejuvenating spa treatment, helping them stay vibrant and youthful. Furthermore, meditation techniques such as mindfulness, deep breathing, and visualization have been found to reduce stress and anxiety, boost mood, and promote cognitive function. These techniques act as a mental workout for your brain, keeping it sharp and agile.
Meditation is not just about closing your eyes and sitting still; it's a journey towards self-awareness and inner peace that brings about a sense of overall well-being. By incorporating meditation into your daily routine, you can tap into its powerful anti-aging benefits, fostering a healthier, more youthful you.
For more on how to start to meditate, Click Here
Stretching
Stretching, often overlooked in the quest for fitness, offers a wealth of benefits that can help slow down the aging process. The gentle pull and release of a good stretch can do wonders for your body, improving flexibility, increasing blood circulation, enhancing posture, promoting relaxation, and releasing muscle tension.
Flexibility is the first line of defense against the stiffness that often accompanies aging. Regular stretching exercises can help maintain or even improve your range of motion, making daily activities easier and more enjoyable. Moreover, stretching stimulates blood circulation, ensuring that your muscles, tissues, and organs receive adequate oxygen and nutrients. This improved circulation can speed up recovery from muscle soreness and enhance overall health.
Good posture isn't just about aesthetics; it's crucial for reducing strain on your muscles and joints. Stretching can help correct posture by lengthening tight muscles that pull parts of the body away from their intended position. Furthermore, stretching exercises have a calming effect on the mind, promoting relaxation and helping to release muscle tension.
Incorporating stretching into your daily routine doesn't require a lot of time or special equipment. Try simple moves like the forward bend to stretch your hamstrings, the chest stretch to open up your chest and shoulders, or the cat-camel stretch for a gentle spine massage. Remember to breathe deeply and relax into each stretch for maximum benefit.
For more on stretching Click Here
Potential Side Effects
While these strategies may have potential benefits, it's important to be aware of potential side effects. For instance, while some supplements are generally safe for most people, others can interact with medications or have side effects. Always consult with a healthcare provider before starting any new supplement regimen.
Conclusion
Aging is a complex process influenced by numerous factors. While we can't stop aging entirely, research suggests that certain strategies may help slow down the process. By understanding the science behind aging, we can make informed decisions about our health and lifestyle.
Remember, a healthy diet, regular exercise, adequate sleep, and stress management are all crucial elements of a comprehensive anti-aging strategy. And always consult with a healthcare professional before beginning any new supplement regimen or treatment.
---