The Top 10 Benefits of Vitamin D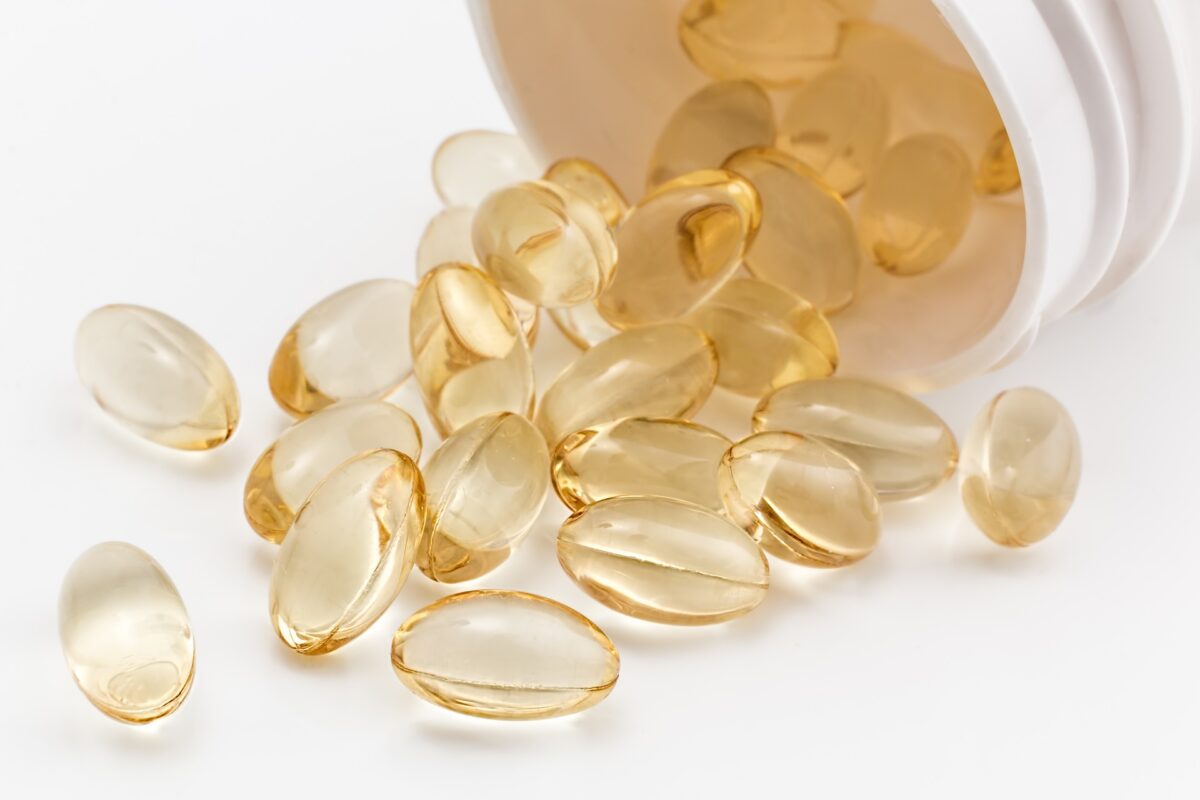 Vitamin D is an essential vitamin that helps our body absorb calcium, promote healthy bones and teeth, and regulate our immune system. It's often referred to as the "sunshine vitamin" because our body creates it when we're exposed to sunlight. But many people have difficulty getting enough vitamin D from exposure to the sun alone, especially in winter. Therefore for some of us it is necessary to take a vitamin D supplement to achieve optimal levels.
So what are the main benefits of vitamin D? Let's take a look at 10 top benefits of this important nutrient.
1. Strengthens Bones and Teeth
Vitamin D plays a pivotal role in helping our bodies absorb calcium, which is essential for strong bones and teeth. Research has shown that having low levels of vitamin D can increase your risk of developing osteoporosis, a condition characterized by weak and brittle bones, in later life.
2. Improves Immunity
Studies have found that people with adequate levels of vitamin D are better able to fight off infections such as colds and flu than those who don't get enough of the nutrient in their diets. This is because Vitamin D helps regulate our immune system by producing proteins called antimicrobial peptides that help fight off invading bacteria and viruses.
3. Helps Regulate Blood Pressure
Low levels of vitamin D can lead to higher blood pressure, which can increase your risk for heart disease and stroke if left unchecked over time. Adequate levels of vitamin D help keep your blood pressure at healthy levels, reducing your overall risk for cardiovascular-related health issues.
4. Reduces Inflammation
Inflammation is one of the body's natural processes which helps protect us from infection and injury, but too much inflammation can be damaging to our health over time. Low levels of vitamin D have been linked to increased inflammation in the body, so maintaining optimal amounts through diet or supplementation may help reduce the risk for chronic inflammatory diseases such as asthma or arthritis.
5. Improves Mental Health
Recent studies have shown that there may be a link between low levels of vitamin D and depression or anxiety symptoms in some individuals. It's believed that this connection may be due to how vitamin D affects certain neurotransmitters in the brain such as serotonin which play a role in regulating mood and emotions.
6. Protects Against Cancer
Low levels of vitamin D have been associated with an increased risk for certain types of cancer including colon cancer, breast cancer, prostate cancer, and ovarian cancer among others. While more research needs to be done on this topic, it's believed that adequate intake or exposure to sunlight could help reduce your overall risk for developing these cancers over time.
7. Improves Muscle Strength
Vitamin D plays an important role in muscle strength since it helps regulate calcium absorption into muscles tissues which allows them to contract properly during exercise or physical activity. Research has also shown that having low levels of this vital nutrient could lead to weaker muscles over time so getting enough through diet or supplementation may help improve muscle strength over time.
8. Boosts Brain Function
Studies suggest that having adequate amounts of vitamin d could help boost cognitive function by improving memory recall and alertness. Vitamin D helps regulate certain neurotransmitters like glutamate which play a role in learning and memory formation.
9. Lowers Risk Of Diabetes
There is evidence suggesting that low levels of this nutrient could increase your chances for developing type 2 diabetes since it helps regulate insulin production.
10. Decreases Risk Of Heart Disease
Maintaining adequate amounts through diet or supplementation has been linked with lower risks for heart attack and stroke. Vitamin D helps reduce inflammation within arteries therefore decreasing plaque build-up overtime.
Vitamin D supplementation
Besides sun exposure, Vitamin D supplements provide the most convenient way to ensure the adequate dosage is taken; however it is recommended that you get a lab test done first to determine your Vitamin D levels and then adjust your supplementation accordingly. The current international recommendation for Vitamin D intake stands at 400-800 IUs/day, however some people may need higher doses depending on their individual situation. Vitamin D supplementation can also be obtained through dietary sources such as cod liver oil or fortified foods. When supplementation is not enough to raise a severely low vitamin D level, a high dose injection is an option. For more information on how sun exposure affects vitamin D click here.
Conclusion
As you can see, there are numerous benefits associated with getting enough Vitamin D through diet or exposure to sunlight everyday! From strengthening bones and teeth, to reducing inflammation and improving mental health —this essential nutrient truly plays an integral role in keeping us healthy! For those who aren't able to get enough naturally through foods rich in Vitamin D like fatty fish (such as salmon), eggs, mushrooms, and fortified milk, supplementation may be necessary depending on individual needs. Consulting with a medical professional would be a great way to ensure that your vitamin D level is optimal.