Treating Brain Injury with CBD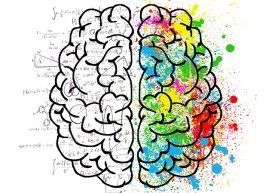 Traumatic brain injury is damage to the brain that is the result of a head injury. Quality of life is greatly diminished for those living with a traumatic brain injury. Even fatal results can occur. As the quantity of study devoted to CBD develops, there is the rise in the query that whether CBD can help in treating brain injury or not. Currently, the research indicates that CBD possesses neuroprotective properties. Such effects can include mitigating the effect of head injuries.
A flexible and effective anti-inflammatory cannabinoid that has few to no adverse effects is known as cannabidiol or CBD. The number of conditions treatable with CBD increases daily with the introduction of fresh scientific information. There is emerging evidence that CBD is starting to be used as a treatment for severe traumatic brain injury.
TBI can happen to anyone who suffers from brain trauma, and it can affect every aspect of life.
What Do We Understand from Traumatic Brain Injury?
Any brain injury merits serious concern. The brain goes through a cascade of reactions after sustaining a significant injury. Inflammation, edema, and immunological activation are included in this list.
Though this is a usual and helpful set of reflexes in response to a break or fracture. Additional neurological damage might result from this set of events. 
When brain cells die, the damage to the brain as a whole will soon follow. Common TBI patients include people who have served in the military, professional athletes, and victims of motor vehicle collisions. TBI can have enduring and crippling repercussions, and might manifest emotionally, physically, behaviorally, and socially.
A lot of the time, these impacts are life-altering. As well as cognitive deterioration and impaired motor function, depression and anxiety are common side effects. Severe symptoms among certain people with TBI can also result in seizures. Conventional medicine currently lacks effective treatments for minor TBI, which is an underreported and frequently misdiagnosed condition.
Scientific Evidence Which Says CBD is Effective for TBI
CBD is showing some evidence of usefulness in reducing some of the harmful effects of TBI, specifically in the areas of inflammation and neurological complications.
A paper published in Frontiers in Pharmacology claims that "The Endocannabinoid System Possesses Potentially Drugable Receptor and Enzyme Targets for the Treatment of Varying TBI Pathology."
In addition, there are numerous studies which suggest that in combination with THC, CBD is neuroprotective, indicating that regular ingestion of cannabinoids reduces the likelihood of a catastrophic brain injury.
More and more research about TBI is becoming available with each passing year. A variety of research studies agree that the ECS plays a major role in the development of mental, bodily, and behavioral responses after a TBI. 
Although further study is needed to produce precise protocols that may be accessible and recommended by mainstream medicine, some preliminary research has already been done. Each example is adding information to the outlook for the condition treated with cannabinoids.
Anecdotal Support for Using CBD as a Treatment for Brain Injury
It takes years for new scientific information to be studied and released. To draw a conclusion, you first must subject the drug being investigated, in this case CBD, to rigorous testing.
While scientific studies take time, evidence exists for the benefits of cannabis in treating brain injury based on anecdotes from patients.
CBD has the potential to improve the quality of life for people who have suffered a brain injury by allowing them to increase their quality of life. 
Final Words
CBD's brain-healing qualities are not yet fully understood and must be investigated further. Much research is being conducted regularly, and soon we will get a clearer understanding of the role of CBD in TBI. The current research suggests that CBD has some properties which can help increase quality of life in brain injury, but we cannot be sure how effective it is or if it has any side effects. We have to wait for more research to be conducted and results to be announced; only then can we be sure about how effective it is to use CBD as a treatment for brain injury. 
About the author:
Sean Roberts is a writer by profession. He is a full time writer working with NY Marijuana Card, a leading clinic that provides medical marijuana recommendations. He aims at educating people about the medicinal use of cannabis https://nymarijuanacard.com/