Cannabinoid Balance (Clinical Endocannabinoid Deficiency)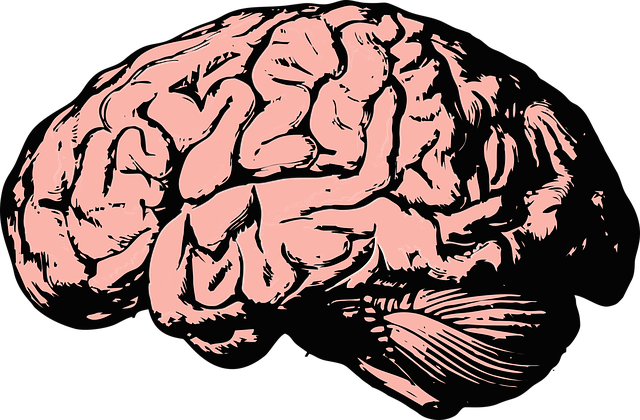 Clinical Endocannabinoid Deficiency
Clinical endocannabinoid deficiency, (CED), was first introduced by Dr. Ethan Russo M.D. a neurologist, psychopharmacology researcher and former advisor to GW pharmaceuticals. The theory of CED is based on the concept that many neurological conditions are associated with neurotransmitter deficiencies, for example, a deficiency in dopamine with Parkinson's disease. Subsequently, an endocannabinoid deficiency might be present in some disorders sharing predictable clinical features.
All humans possess an underlining endocannabinoid system governed by two primary compounds; Anandamide (AEA) and 2-Arachidonoylglycerol (2-AG). These are compounds naturally made in our body that interact with the same receptors marijuana and associated cannabinoids act upon. It is known through various studies that when endocannabinoid tone is decrease there is a lower pain threshold, disrupted digestion, mood and sleep disturbances. A deficiency of endocannabinoids can be caused by genetics, injury or disease.
Migraine
There is evidence for CED in several treatment resistant syndromes, most notably in Migraine, Fibromyalgia and Irritable Bowel Syndrome. All three present with: heightened pain sensitivity, mood disruption, and comorbidities. One study in chronic migraine sufferers discovered a statistically significant difference in endocannabinoid concentration within the cerebral spinal fluid of chronic migraine sufferers vs. non-migraine sufferers. With migraine there is a strong association between endocannabinoids and blood vessel dilation, a key component of the propagation of migraine. Furthermore activation of the CB1 cannabinoid receptor decreases pain fiber activity in the sensory nerves of the face and head.
It is worth noting that Cannabis was a mainstay treatment of migraine for a century between 1843 and 1943. A study from 2016 looked at the effects of medical marijuana on migraine headache frequency in adults. Headaches diminished from 10.4 to 4.6 attacks per month and overall 85.1% had decreased migraine frequency.
Fibromyalgia
Much like Migraine, Fibromyalgia is associated with hyperalgesia. In an uncontrolled trial of nine patients Tetrahydrocannabinol (THC) was administered in doses of 2.5-15mg a day for 3 months. Unfortunately 5 patients left the study early due to secondary THC side effects but those completing had marked reductions in subjective pain visual analog scales (VAS) 8.1 at start to 2.8 after 3 months. A survey of 1300 respondents called the National Pain Report from 2014 demonstrated that marijuana was the most effective treatment for Fibromyalgia compared to Duloxetine, Pregabalin and Milnacipran.
Irritable Bowel Syndrome
Another syndrome suspected of CED is Irritable Bowel Syndrome (IBS). The role of the endocannabinoid system in the gut is to regulate propulsion, secretion and inflammation. Cannabis was one of the first medications used for secretory diarrhea associated with cholera. A study done in 2007 demonstrated that endocannabinoids AEA and 2-AG influences the contractile force in the muscle fibers of the gastrointestinal tract. Studies also have demonstrated that there are increased levels of immunoreactive nerve fibers (TRPV1) causing pain and hypersensitivity in IBS. Cannabidiol (CBD) seems to increase AEA, which in turn reduces the activity of TRPV1. In 2007 a randomized control trial of 52 normal patients were given a single dose of 7.5mg THC. The outcome on the gastrointestinal tract was increased colonic compliance, inhibited postprandial tone, and a trend toward relaxation of fasting colonic tone.
There are a number of other conditions demonstrating evidence for CED, including motion sickness, Multiple Sclerosis, Huntington's disease, Parkinson's disease and Post Traumatic Stress Disorder (PTSD).
Conclusion
There is good evidence for disruption of the endocannabinoid system in Migraine, Fibromyalgia, IBS and many other neurological and psychiatric syndromes. Besides a wealth of anecdotal benefit, there exists some clinical evidence to support cannabinoids as a safe and effective treatment in these conditions. We also need to come to terms with the fact that effective medications are lacking in these conditions. An obvious shortcoming of past studies is the use of single cannabinoids for treatment such as THC. I am certain that future studies incorporating a more complete cannabinoid profile, including CBD, as a treatment approach will have far better outcomes and far fewer side effects. Lifestyle choices also play an important role in endocannabinoid function, specifically low-impact aerobic exercise. Multimodal approaches including diet, lifestyle and cannabinoid therapy will ultimately be the best approach in CED syndromes.
At my clinic I have repeatedly seen the benefits of cannabinoid therapy in these syndromes. After an initial assessment, if indicated, patients are referred to a medical cannabis clinic for registration under a licensed producer under the Access to Cannabis for Medical Purposes Regulations (ACMPR).