---
"Let food be thy medicine, and let medicine be thy food"; a famous quote from the Classical Grecian physician Hippocrates. Lions Mane mushrooms are a perfect embodiment of this philosophy; as delicious as it is therapeutic. 
Lions mane (Hericium Erinaceus) is a white clumpy mushroom with long dangling spines that tends to grow in late summer/early fall on hardwoods.
I was first introduced to Lion's Mane a few years ago when I had a few patients tell me they were using an extract of the mushroom to help with memory. Supplements that enhance brain activity, AKA Nootropics, have always tweaked my interest as one of my areas of clinical focus is in neurology. At first I thought that maybe this is the newest "superfood fad" but once I began to investigate the research on this mushroom my opinion quickly changed.
It was clear that Lions Mane had some legitimate therapeutic value in inflammation, the immune system, psychiatric conditions, cognitive enhancement, diabetes, heart disease, bowel disease and cancer.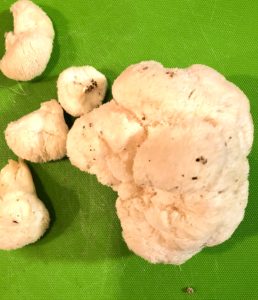 Inflammation and Depression
A 2012 study demonstrated that Lions Mane mushroom contains several compounds that have moderate to high levels of antioxidant capacity. This translates into an anti-inflammatory effect in the body. A 2015 study demonstrated that participants who consumed Lions Mane had less depressive symptoms and improvements in blo-markers of depression which was attributed to it's anti-inflammatory effects.  Another study demonstrated that Lions Mane can enhance immune function possibly by reducing inflammation and oxidative stress. 
Immune 
Not only does Lions Mane help boost immune function by reducing oxidative stress, it also seems to benefit intestinal immune function. A study on mice revealed that some of the proteins in the mushroom help encourage the growth of beneficial bacteria in the gut.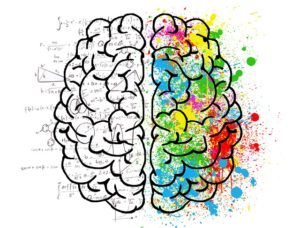 Memory
Cognitive enhancement is the main reason that I see people taking this mushroom. It is possible that it does have some cognitive enhancement properties but all the research so far has been done on animals. One such study found that mice given a lion's mane supplement had better object recognition and recognition memory. Other research suggests that Lions Mane may have the potential to prevent or treat conditions of cognitive decline like Alzheimer's and Parkinson's disease.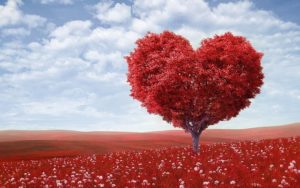 Heart Health
Research on rats has demonstrated that Lions Mane may have cholesterol lowering effects and blood pressure lowering effects. Compounds in Lions Mane may help in the production of Nitric Oxide, which helps keep blood vessels relaxed. 
Cancer
The antioxidant properties of Lions Mane may contribute to some anti-cancer effects seen in rat and in vitro studies. One in vitro study indicated that Lions Mane has activity against human leukemia cells. Another study showed that in mice, Lions Mane has activity against Liver, Colon and Gastric cancer cells. 
Diabetes
After 4 weeks of Lions Mane supplementation, rats with diabetes had lower blood sugar levels than those who did not receive the mushroom.  Diabetes can often result in life altering nerve damage. A 2015 study showed that diabetic rats given an extract of Lions Mane had reduced nerve pain and improved antioxidant activity after 6 weeks.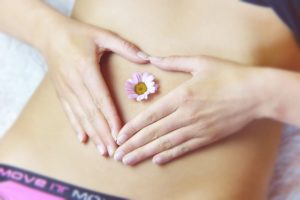 Digestive Health
I previously discussed how Lions mane can have anti-inflammatory effect of the digestive tract, as well as benefitting the growth of "good" intestinal bacteria. Another study demonstrated that Lions Mane has some interesting antimicrobial effects. Notably, Lions Mane seems to inhibit the growth of H-pylori, a bacteria responsible for close to 80% of stomach ulcers.
Nerve Repair
One of the most fascinating health benefits of Lions Mane came out of a rat study. Rats with nerve damage who were given daily extracts of Lions mane had quicker nerve cell regeneration than those who did not. 
Culinary 
Up until a few weeks ago I thought Lions Mane was an exotic mushroom that was only used therapeutically as a supplement.  Recently, I found myself in a local Farmers Market and low and behold a mushroom farmer was selling fresh Lions Mane; I was amazed! I asked the farmer "how do I prepare this"? He told me to cut the mushroom in ½ inch slices and in a hot pan with butter, sear both sides. So, I bought some and followed his advice, and discovered that Lions Mane is absolutely delicious! It is now one of my favorite cooking mushrooms and I have since heard from many foodies and chefs that it is one of their favorites too. So let food be thy medicine everyone, and cook up some Lions Mane this fall!
Citations

Leonard, Jayne. "What are the benefits of lion's mane mushrooms?." Medical News Today. MediLexicon, Intl., 22 Oct. 2018. Web.
30 Oct. 2019. <https://www.medicalnewstoday.com/articles/323400.php>

Leonard, J. (2018, October 22). "What are the benefits of lion's mane mushrooms?." Medical News Today. Retrieved from
https://www.medicalnewstoday.com/articles/323400.php.
Dietary Supplementation of Lion's Mane Medicinal Mushroom, Hericium erinaceus (Agaricomycetes), and Spatial Memory in Wild-Type Mice.
Rossi P, Cesaroni V, Brandalise F, Occhinegro A, Ratto D, Perrucci F, Lanaia V, Girometta C, Orrù G, Savino E.
Int J Med Mushrooms. 2018;20(5):485-494. doi: 10.1615/IntJMedMushrooms.2018026241.
PMID: 29953363 [PubMed – indexed for MEDLINE]
---