How to get a License for Medical Marijuana and Why should I?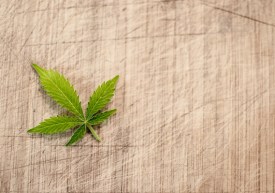 Why get a license?
I want to tell you how to obtain a license for Medical Marijuana. Every month I see a handful of patients who are trying to medicate with unregulated cannabis obtained either through "a guy" or a local illegal dispensary. The problem with this approach is that you are buying an unregulated product, meaning you cannot guarantee its purity, quality, potency, and cannabinoid profile.
There are some decent products out there but largely its hit and miss and perhaps the most frequent complaint is a lack of consistency from batch to batch. Its funny how patients will be shy about discussing use of medical marijuana with me and yet will go to a complete stranger for their medication. A growing part of my practice is convincing patients to transition from their "street weed" to a proper regulated medical marijuana product.
Although, as a Naturopathic Doctor, I am not able to directly prescribe medical marijuana in Ontario, I am fortunate to have a good professional relationship with a licensing clinic and am writing an average of 3-5 patient referrals per week. Most licensing clinics will require a referral from a healthcare professional.
How to get a license
The process is quite simple: a patient will come in either having experience with cannabis or will be curious as to whether cannabis can help them. I will then preform an assessment, including a health history and short physical exam, in order to determine if they would benefit from cannabis. A referral is then made to the licensing clinic. The licensing clinic then calls the patient to setup an appointment to get a license for access to medical marijuana. Once setup with an account the patient then does all their ordering online through a regulated distributor such as Tweed, Aphria, Tilray or MedRelief.
These regulated grower/distributors have an excellent selection of strains and oils with varying cannabinoid concentrations and terpene profiles. Most importantly, the purity and potency are guaranteed and there is very high consistency from batch to batch. Therefore, if you find a strain or oil that works for you, you can pretty much guarantee it will work the same way every time you order it.
Common conditions for referral
The most common conditions I write referrals for are: Insomnia, Multiple Sclerosis, Chronic Pain, Migraine, Irritable Bowel Syndrome, PTSD, Inflammatory Bowel Disease, Cancer, Fibromyalgia and Neurological Conditions with painful spasms.
The environment in Canada with regard to cannabis is going to change as we approach legalization, but until that happens I would advise you that it is usually better to consume regulated medicines, this medication just happens to be marijuana.
For more great articles and information on cannabis and CBD check out the link below: