What is hormone imbalance and how can natural treatment help?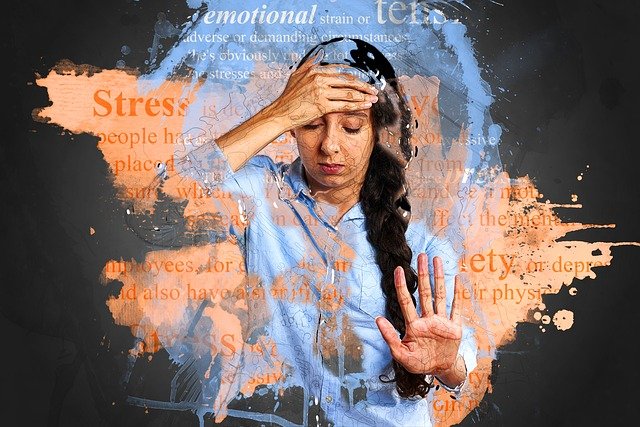 Are you feeling tired, moody, and bloated? You might be experiencing the symptoms of hormone imbalance. This is a common problem for women, especially mothers. But don't worry, there are natural treatments that can help restore your hormones to balance. In this blog post, we will discuss what hormone imbalance is, its symptoms, and how to treat it naturally. Keep reading to learn more!
Estrogen Dominance
Estrogen dominance is a condition that can occur when there is an imbalance of estrogen and progesterone in the body. When estrogen levels are too high relative to progesterone levels, it can lead to a number of symptoms, including mood swings, bloating, fatigue, and irregular menstruation.
Estrogen dominance can be caused by a variety of factors, including stress, diet, and certain medications. If you are experiencing any of these symptoms, we can help to properly diagnose and treat the condition. Estrogen dominance is a common hormonal imbalance that affects many women, but with proper treatment, it can be effectively managed.
BHRT
Bioidentical hormone replacement therapy is a treatment for estrogen dominance that involves using hormones that are identical to the ones produced by the body. This type of therapy can be used to treat a variety of symptoms associated with estrogen dominance, such as hot flashes, night sweats, mood swings, and weight gain. Bioidentical hormone replacement therapy can also help to protect against osteoporosis and heart disease.
While traditional hormone replacement therapy uses synthetic hormones that are not identical to those produced by the body, bioidentical hormone replacement therapy uses hormones that are exact replicas of the ones naturally produced by the body. This makes bioidentical hormone replacement therapy a more natural and effective treatment for estrogen dominance.
PCOS
Polycystic ovary syndrome (PCOS) is a hormonal disorder that affects women of reproductive age. The four main features of PCOS are insulin resistance, high levels of testosterone, low levels of follicle-stimulating hormone (FSH), and high levels of luteinizing hormone (LH). Insulin resistance is the most common cause of PCOS, and it occurs when the body doesn't use insulin effectively. This leads to higher than normal levels of Insulin in the body. High Insulin levels increase testosterone production, which can interfere with the development of follicles on the ovaries. As a result, ovulation may be irregular or may not occur at all.
FSH is responsible for stimulating the growth of follicles on the ovaries, and LH is responsible for triggering ovulation. When FSH and LH are out of balance, it can lead to PCOS.
Cortisol is a stress hormone that can also contribute to PCOS. It does this by increasing Insulin Levels and affecting how the body uses glucose. As a result, women with PCOS often have higher than normal levels of Cortisol in their bodies.
PCOS can cause a variety of symptoms, including weight gain, irregular menstruation, fertility problems, low sex drive, and mood swings. PCOS can also cause acne and excess hair growth. While there is no cure for PCOS, there are treatments that can help manage the symptoms.
PCOS is thought to be caused by a combination of genetic and environmental factors. A woman's risk of developing PCOS increases if she has a family history of the condition. PCOS is also more common in women who are overweight or obese. If you think you may have PCOS, talk to your doctor about your symptoms.
Diet and exercise are two of the most important factors in managing PCOS. Both help to regulate hormone levels and improve insulin sensitivity. One of the best ways to get started is to eat a nutritious diet and to get at least 30 minutes of exercise every day.
Additionally, supplements like l-carnitine, inositol, and vitamin D can be helpful in managing PCOS symptoms. L-carnitine helps to boost energy levels and improve fertility, while inositol helps to regulate hormones and reduce inflammation.
Vitamin D is essential for fertility and has also been shown to improve insulin sensitivity. All of these nutrients are available in food sources or supplements. By making dietary and lifestyle changes, you can help to manage your PCOS symptoms naturally.
Chronic Stress
Estrogen, testosterone, and other hormones play a vital role in the human body. They are involved in regulating mood, energy levels, metabolism, and sexual function. However, these hormones can be easily disrupted by stress.
When the body is under stress, it releases a hormone called cortisol. cortisol helps the body to deal with short-term stressors by increasing heart rate and blood pressure. However, if cortisol levels remain high for long periods of time, it can interfere with the production of other hormones, including estrogen and testosterone. This can lead to a number of problems, such as fatigue, weight gain, and difficulty concentrating.
Additionally, stress can also disrupt the delicate balance of progesterone and estrogen, which can lead to irregular periods and hot flashes in women. Therefore, it is important to manage stress in order to maintain hormone balance.
Diet, exercise, meditation, sleep and adaptogens are all effective ways to manage stress naturally. Diet can help by reducing inflammation and providing the nutrients needed for the body to function optimally. Exercise releases endorphins, which have mood-boosting effects, and also helps to reduce levels of the stress hormone cortisol.
Meditation helps to focus and calm the mind, and research has shown that it can be as effective as medication for treating anxiety and depression. Sleep is essential for rest and recovery, and 7-8 hours per night is recommended for most adults.
Adaptogens are a unique class of herbs that help the body to adapt to stressors by modulating the stress response. When used regularly, they can help to prevent burnout and promote resilience. Managing stress naturally requires a holistic approach, but incorporating these simple strategies into your daily routine can make a big impact.
If you're experiencing any of the symptoms we've talked about, it might be time to see a naturopathic doctor. NDs are experts in hormonal balance and have many natural and effective treatments at their disposal. Don't suffer in silence – book a consultation today and start feeling like yourself again.