What is Shilajit and Why You Should Know About It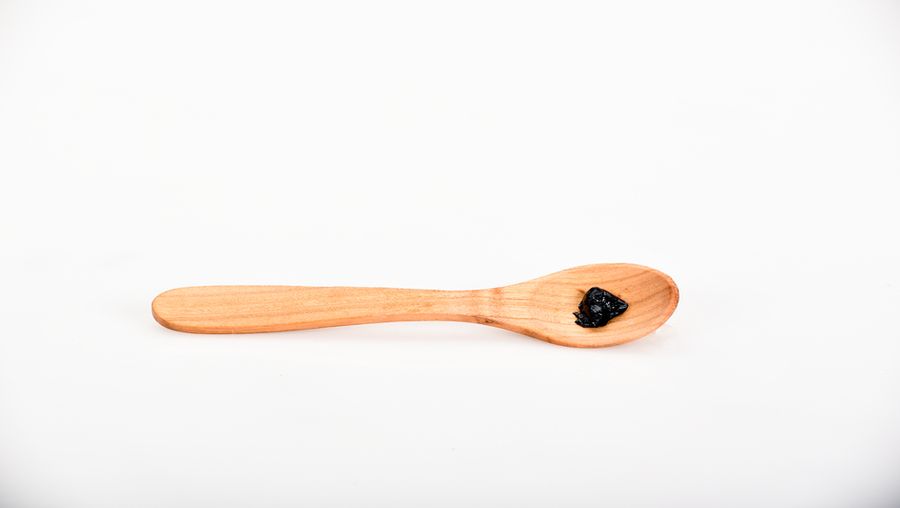 Have you ever heard of Shilajit? If not, don't worry you're not alone. For centuries, this rock-like substance has been used for its purported health benefits in the Indian subcontinent and surrounding regions. But what exactly is this mysterious stuff? In this blog post, we'll answer that question and discuss some of the potential health benefits of Shilajit.
What is Shilajit?
Shilajit is a tar-like substance found in the mountains of the Himalayas and other mountainous regions. It is made up of organic plant matter that has been compressed over many years by layers of rock and ice. This dark brown or blackish material can be scraped off rocks in its raw form or purchased as a powder, liquid extract, or capsule supplement.
Shilajit has long been used in Ayurvedic medicine for its purported health benefits, including increased energy levels and enhanced physical performance. The active ingredients are believed to include minerals like iron, zinc, magnesium, and copper; humic substances like fulvic acid; antioxidants; amino acids; vitamins; enzymes; and other phytonutrients.
Potential Health Benefits of Shilajit
Shilajit has traditionally been used to treat a wide range of ailments including diabetes, fatigue, weak bones, low libido, digestive issues, high cholesterol levels, and even depression. While more research needs to be done to confirm these potential health benefits, preliminary findings have suggested that it may indeed be beneficial for certain conditions such as type 2 diabetes and chronic fatigue syndrome (CFS). In addition to providing energy-boosting effects due to its high mineral content, shilajit may also help reduce inflammation and increase immunity due to its antioxidant content. Let's take a closer look at some of the clinical research.
Recent clinical studies have shown that shilajit may be useful in treating a variety of health conditions. For instance, in a study published in the Journal of Traditional and Complementary Medicine in 2018, researchers found that daily ingestion of shilajit for 12 weeks reduced levels of fasting blood sugar, hemoglobin A1C, and urinary albumin-to-creatinine ratio in patients with type 2 diabetes.
Similarly, another investigation reported in the International Journal of Endocrinology and Metabolism revealed that supplementing with shilajit for 8 weeks improved insulin sensitivity and blood sugar control among CFS patients.
Furthermore, research published in the journal Biochemical and Biophysical Research Communications suggests that shilajit has anti-inflammatory properties due to its antioxidant content. Specifically, one study found that it reduced oxidative stress markers such as malondialdehyde (MDA), glutathione (GSH) and superoxide dismutase (SOD). These findings are consistent with other reports indicating that shilajit may help reduce inflammation by scavenging harmful free radicals from the body.
The mineral content of shilajit may also contribute to its beneficial effects on health. For example, a study published in Evidence Based Complementary & Alternative Medicine showed that supplementation with this substance increased total cholesterol levels while decreasing triglycerides and low-density lipoprotein cholesterol (LDL-C) concentrations among healthy adults. Other investigations have revealed that it may promote better bone health by increasing calcium absorption from food or supplements. Finally, some experts claim that regular consumption of this substance can help boost energy levels by improving mitochondrial function and cellular respiration processes.
Potential Risks
Shilajit can be a great supplement due to its potential benefits, however, there are certain risks and cautions that should be taken into consideration.
For starters, it is important to note that shilajit is not regulated by the FDA and could contain heavy metals such as lead and arsenic if not properly sourced. This is especially true for shilajit products coming from outside of the United States. It is also important to consult with a doctor before using shilajit, especially if you are pregnant or breastfeeding.
Additionally, people with existing medical conditions like diabetes or high blood pressure should use caution when taking shilajit due to possible interactions with medications they may already be taking.
As with any supplement or herb, it is important to take the recommended dosage in order to avoid any side effects such as nausea, headaches, heartburn and stomach upset. Lastly, because of its detoxifying properties and effect on metabolism, people who are sensitive to change in their diet might want to start slow when first taking shilajit in order to give their bodies time to adjust. Taking all of these factors into account can help ensure the safe use of shilajit and maximize its potential health benefits.
Conclusion
In short, Shilajit is an enigmatic rock-like substance found in mountain regions around the world with a long history of being used in traditional medicine for its purported health benefits. While more research needs to be done before any definitive conclusions can be drawn about its effectiveness as a treatment option for various ailments—including diabetes and CFS—preliminary findings suggest that shilajit may indeed provide useful energy-boosting effects due to its high mineral content as well as anti-inflammatory properties due to its antioxidant content. Ultimately though it's always important to consult your doctor before taking any new supplements! With that being said—we hope you learned something new about shilajit today!