Naturopathic Approaches for Charcot Marie Tooth Disease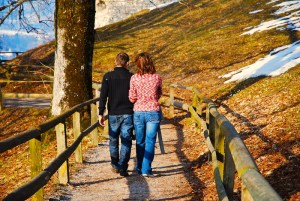 A Naturopathic Doctor can play an important role in managing CMT through dietary counseling, specialized testing and by offering relevant integrative therapies.
CMT is a hereditary disorder affecting the motor and sensory nerves.  It's characterized by progressive loss of muscle tissue and sensation in various parts of the body. Currently CMT is incurable and is the most common inherited neurological disorder and affects approximately 1 in 2,500 people.
In terms of managing CMT, by far the most important goal is to maintain movement, muscle strength and flexibility. Often overlooked is the role diet, pain management and antispasmodics can play in CMT. Having a naturopathic doctor familiar with neurological conditions can be a valuable part of a healthcare team.
Sugar
Although sugar is sweet and delicious, at high concentrations it can become a poison for the nervous system. Uncontrolled blood sugar, including diabetes, will exacerbate nerve damage and peripheral neuropathy in CMT. A naturopathic doctor can test blood sugar in order to determine if it poses a risk. Dietary counseling, such as education around glycemic index and glycemic load, can help balance blood sugar levels. There are also effective strategies that can boost insulin sensitivity thus lowering blood sugar. These include; low impact exercise and supplements like chromium, berberine, agaricus mushroom, american ginseng, and vitamin B3.
Diet
A diet rich in antioxidants and anti-inflammatory compounds can greatly improve neuromotor and locomotor performance. Curcumin and vitamin C are two natural compounds that have been and are currently being investigated as potential therapeutic agents for CMT. One study demonstrated a decrease in neuron death and an increase in size and number of nerve sheath cells after administration of curcumin. Intermittent fasting is a diet strategy that promotes a 16 hour fasting period each day and has been shown to improve locomotor functioning in CMT patients after 5-months.
Nerve Pain
Nerve pain and neuropathy can be addressed through a few different approaches. Application of topical counterirritants such as capsaicin and menthol can work by overriding pain signals. Peripheral pain blockers work by re-routing pain signals locally at the source of the pain. Effective peripheral pain blockers include: acupuncture, electro-acupuncture, moxabustion and transcutaneous electrical nerve stimulation (TENS).  Central pain blockers block or override pain signals where they are interpreted, in the brain. Central pain blockers include cannabis, wild lettuce and california poppy.
Cramps and Spasms
There are many effective integrative therapies for cramps and muscle spasms. These therapies work by balancing electrical conduction at the muscle and stimulating inhibitory neurotransmitters. Some of the most effective therapies are: magnesium, acupuncture, GABA, valerian, cramp bark, skullcap, passionflower and cannabis.
Nerve-Protection
One of the largest areas a naturopathic doctor can serve as a crucial part of the integrative healthcare team is in offering strategies to prevent further nerve damage, and in some cases reversing existing nerve damage. Neuroprotectants generally belong to two main categories: antioxidants and anti-inflammatories. Neuroprotectant antioxidants include: alpha lipoic acid, glutathione, resveratrol, EGCG, flavonoids, Co-Q10, CBD and THC. Anti-inflammatory strategies include testing for food sensitivities, hormone levels and environmental toxins.  Anti-inflammatory supplements include Omega 3 fatty acids, curcumin, boswelia, and CBD.