What to Do After a Concussion?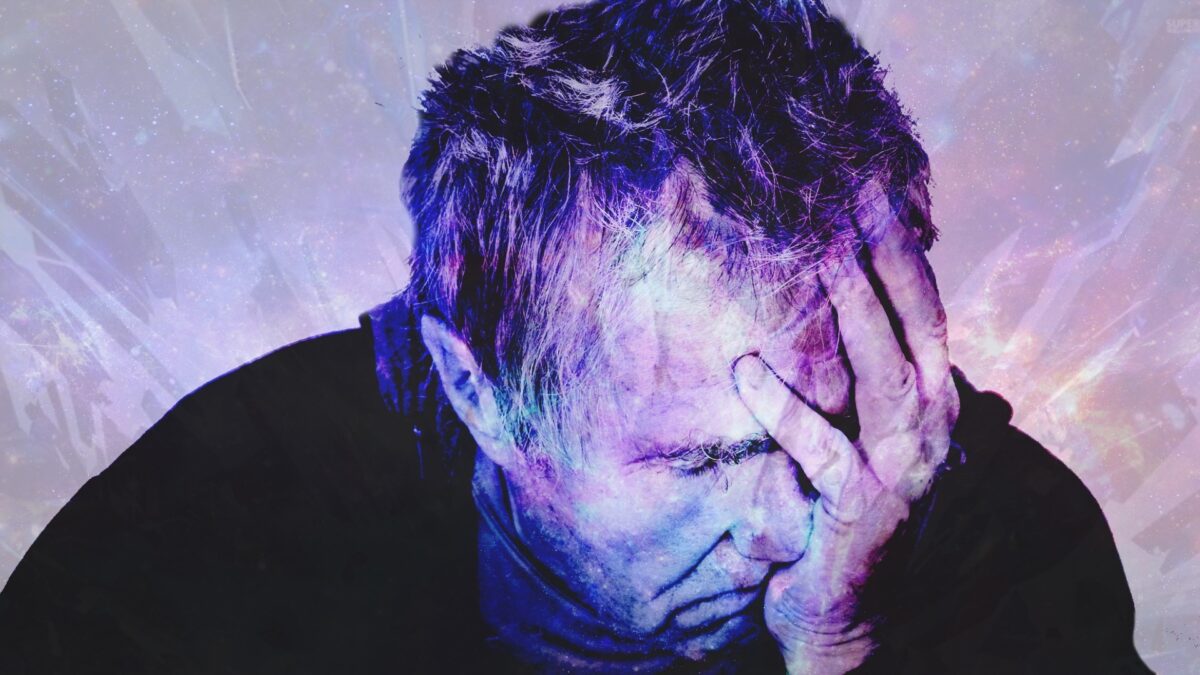 A concussion is a mild traumatic brain injury caused by a bump, jolt, or blow to the head. If you've been diagnosed with a concussion, you may be wondering what you should do next. This blog post will provide some helpful tips on how to manage your recovery process.
Allow Your Brain Time to Heal
First and foremost, it's important to give your brain the time it needs to heal after sustaining a concussion. It can take anywhere from several days to several months for someone with a concussion to feel completely better. In general, most people experience symptoms for up to three weeks following the injury. During this time, it's important that you rest both mentally and physically in order for your symptoms to improve.
Recent research has shown that the amount of rest required after a concussion to help a person heal and recover is more than what was previously thought. In order for an individual to experience the most beneficial results, it is suggested that they take at least 24 hours of rest following a concussion. This includes not only avoiding physical activity, but also limiting activities that require mental exertion and concentration, such as watching television or playing video games. It is important to note that this initial period of rest should be followed by gradually increasing activity as symptoms improve, with sufficient breaks built in throughout the day.
Additionally, studies suggest that adolescents need between 10-14 days of rest in order to achieve full recovery from a concussion. This extended period of rest could include reduced physical or cognitive activities and even temporarily stopping school or work obligations if necessary.
Ultimately, the amount of rest required after suffering a concussion will vary depending on each individual's specific needs and symptoms. However, research has demonstrated that taking at least 24 hours of complete rest initially and then gradually increasing activity levels as symptoms improve can be an effective way for individuals to recover faster and live healthier lives.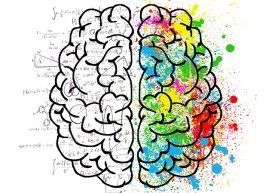 Diet after concussion
Eating a diet that is rich in essential nutrients and vitamins can be an important part of recovery after concussion. Eating plenty of fruits, vegetables, and lean protein can help support brain health and provide the necessary nutrients to aid in neurocognitive functioning after a concussion. Studies have shown that consuming foods with omega-3 fatty acids, such as fish and nuts, may help reduce the risk of long-term cognitive impairment associated with concussions (Hoffman et al., 2015).
In addition, research suggests that eating large amounts of antioxidant-rich foods like berries, spinach, and kale can help to protect against inflammation caused by traumatic brain injuries (TBIs) (Fotuhi et al., 2016).
Furthermore, having adequate levels of vitamin D has been linked to improved outcome from TBIs (Xiao et al., 2018). Therefore it is important for individuals who have experienced concussions to consume a balanced diet that includes several servings of fruits and vegetables daily along with lean protein sources like fish or poultry. Additionally, eating smaller meals throughout the day rather than three large meals may also improve cognitive functioning after a concussion (Cantu & Nowinski, 2007).
Finally, drinking adequate amounts of water throughout the day is essential for maintaining proper hydration which helps support healing processes in the brain following traumatic injury. With these considerations in mind, dietary changes can be an invaluable tool in supporting recovery from concussion.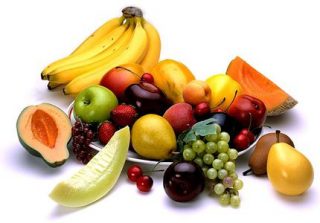 Exercise following concussion
Exercise can be an incredibly helpful tool for recovery after concussion. Physiotherapy or physical therapy (PT) is a common way to help individuals recover from concussions, and exercise plays an important role in this process.
Exercise has been shown to reduce symptoms of concussion such as headaches, dizziness, and difficulty concentrating (Giza et al., 2020). It can also improve overall balance and coordination, which are both key components of post-concussion recovery (Peterson & Pfister, 2020).
Additionally, exercise can help reduce anxiety and depression after concussion by providing structure and routine to each day (Roche et al., 2019). Studies have found that aerobic exercise is especially beneficial in post-concussion recovery. Aerobic exercises such as cycling or walking can increase blood flow to the brain and may also stimulate neuroplasticity in the brain cells that were affected by the concussion (Cantero et al., 2017).
By providing a safe environment with gradual increases in intensity over time, PTs are skilled at helping individuals develop an exercise plan tailored to their needs that will support their recovery. Thus, when used properly under professional guidance, exercise can be an effective tool for promoting healing after a concussion.
Sleep
Getting enough quality sleep after a concussion is one of the most important things to aid in recovery. When one suffers from head trauma, their body needs more time to heal and rest than it usually does. Without adequate rest, the healing process can be significantly delayed or slowed. Quality sleep not only allows for healing to occur but also helps individuals maintain balance, improve decision-making, and promotes physical and mental wellbeing (Liu & Ledden, 2020).
Individuals with concussions should get between seven and nine hours of quality sleep each night as recommended by the National Sleep Foundation (NSF, 2021). This amount of restful sleep may vary depending on individual circumstances.
Strategies such as avoiding caffeine after lunchtime, limiting exposure to bright screens before bedtime and establishing a regular bedtime routine can also help support recovery from concussion-related symptoms (Callaghan et al., 2019). Creating a comfortable sleeping environment free from noise, light and other distractions is important for allowing the body's natural healing processes to occur during sleep (Freeman et al., 2017).
In addition to increasing restful sleep, individuals with concussions may benefit from engaging in activities such as yoga or mindfulness exercises that are known to reduce stress levels which can improve overall health including mental clarity (Kim et al., 2018). These activities paired with ample amounts of quality sleep may help speed up recovery time while promoting balance, improved moods and functioning following a concussion.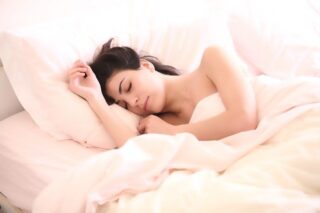 Supplements for concussion recovery
There are a number of dietary supplements that have been shown to assist healing after sustaining a concussion.
Omega-3
One key supplement is omega-3 fatty acids, which have been found to reduce post-concussion symptoms such as headaches and confusion, as well as helping to improve cognitive functions like memory and focus.
Studies have found that Omega-3 fatty acids can reduce inflammation of the brain, which is a primary factor in concussions and other types of traumatic brain injuries. It has also been demonstrated that Omega-3s help protect brain cells from damage caused by free radicals and oxidative stress, which are both associated with at least some forms of head trauma.
Furthermore, research has suggested that Omega-3s might help improve cognitive function and motor coordination following a concussion. In particular, studies have pointed to the potential for Omega-3s to increase the speed at which athletes return to play following a concussion. For example, one study conducted on collegiate football players found that those who took daily doses of fish oil for 2 weeks before their season had significantly less downtime due to post-concussive symptoms compared to those who did not take supplementation (Mazzuca et al., 2018).
Another randomized controlled trial showed that daily consumption of 1 gram per day of omega-3s was associated with improved memory performance post injury (Dang et al., 2016).
Collectively, these findings suggest that Omega-3 supplementation may be an effective tool for supporting recovery after concussion.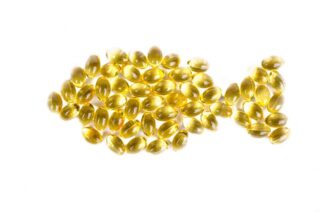 Vitamin D
A growing body of evidence indicates that supplementing with vitamin D can help to reduce the severity and duration of symptoms associated with a concussion, as well as help to improve cognitive functioning. For example, a study in the American Journal of Clinical Nutrition found that participants who supplemented with 4,000 IU of vitamin D per day for 12 weeks reported significant improvements in balance, reaction time, and tactile sensitivity compared to those who did not receive supplementation.
Additionally, a review published in the journal Sports Medicine found that supplementing with vitamin D may reduce the amount of time it takes for an individual to return to their baseline performance after suffering from a concussion. This is likely due to its neuroprotective effects and ability to reduce inflammation.
Vitamin D also appears to have beneficial effects on depression-like symptoms which can occur after a concussion. A study published in BioMed Research International found that among individuals who had suffered minor head injuries or mild TBIs, those who supplemented with vitamin D saw greater improvement in depressive symptoms than those who did not receive supplementation. Overall, these findings suggest that supplementing with vitamin D may be a beneficial adjunct treatment for aiding recovery after concussion or other mild brain injuries.
Magnesium
Magnesium supplementation has been found to be beneficial in supporting recovery after concussion. A recent systematic review of studies published in the American Journal of Medicine concluded that magnesium supplements may reduce the severity, duration, and frequency of post-concussion symptoms such as headaches, sleep disturbances, dizziness, and cognitive impairments.
In addition to reducing symptoms following a concussion, magnesium supplementation has also been shown to aid in the repair of neuronal damage caused by the trauma. For example, a study published in The Neuroscientist journal showed that magnesium was able to attenuate neuronal damage by increasing protective proteins and reducing glutamate levels in rats with traumatic brain injury (TBI).
Furthermore, a study conducted on college football players revealed that those who received magnesium supplements reported fewer concussions over a three year period than those who did not receive supplementation. This suggests that magnesium may provide some protection against concussions by increasing brain resilience and aiding in recovery after an event occurs.
While more research needs to be done in order to gain further insights into how magnesium affects the recovery process following a concussion, current evidence suggests that it is a safe and effective way to help support recovery after such an injury.
Cannabidiol
CBD has been found to be a valuable supplement for those who have sustained a concussion. Studies have shown that CBD can help reduce inflammation, which can occur after a traumatic brain injury (TBI). It can help stabilize the post-injury neurochemistry of the brain, which is often affected due to a concussion. People who use CBD after sustaining a concussion often report feeling more alert and motivated, as well as having better concentration and short-term memory. CBD is also known to decrease anxiety and depression, two common side effects of TBIs.
CBD can also help to reduce headaches and improve sleep quality, both of which are important for healing from a concussion. Furthermore, some studies suggest that CBD may even protect against future cognitive decline by preserving brain cells and protecting them from damage caused by free radicals. All in all, taking CBD following a concussion could make the healing process easier and more comfortable for those who have experienced head trauma. As with all supplements it is important to consult with your healthcare practitioner prior to use in order to know proper dosage and common side affects and interactions.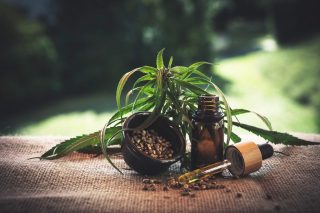 Vitamin B12
Vitamin B12 supplementation can be an effective tool for recovery after concussion, as evidence suggests that B12 deficiency may contribute to post-concussion syndrome. One study found that patients with chronic post-concussion syndrome were more likely to have lower serum B12 levels, suggesting a potential link between Vitamin B12 deficiency and the condition (Al Abed et al., 2018). B12 supplementation has also been suggested as a potential treatment for post-concussion headaches due to its anti-inflammatory properties (Lakhani et al., 2020).
Additionally, Vitamin B12 has been shown to support cognitive function by aiding in the biosynthesis of neurotransmitters, which are essential for proper brain functioning (Matthews et al., 2016).
Zinc
Zinc is an essential mineral for human health, and supplementation with zinc has been linked to faster recovery times from concussion. Evidence from a study published in the Journal of Neurotrauma suggests that zinc may improve recovery time following a concussion. In their study, researchers found that administration of zinc sulfate within 24 hours after the initial diagnosis of concussion significantly improved recovery outcomes for patients.
Another study in the journal Nutrients showed that taking high doses of zinc was associated with better cognitive performance following a mild traumatic brain injury (mTBI). This is likely due to the fact that zinc plays an important role in the structural integrity of synapses and neurons, as well as helping to reduce inflammation in the brain which can occur after concussions. Taken together, these studies suggest that supplementing with zinc can be beneficial for those who suffer from a concussion and should be strongly considered for those looking to enhance their recovery times.
Probiotics
The use of probiotic supplementation to support recovery from concussions is gaining increased recognition in the medical community. Research conducted on this topic has consistently demonstrated that probiotics may be beneficial for those recovering from mild-to-moderate traumatic brain injury (TBI).
A study published in 2017 showed that daily consumption of a probiotic supplement containing both Lactobacilli and Bifidobacteria, resulted in an improvement in cognitive functioning, including attention and verbal memory, as well as enhanced emotional regulation up to 6 months after TBI. This finding offers potential new treatment strategies for those recovery from concussion-related symptoms.
Other studies have also indicated that probiotics may be useful for patients suffering from post-concussive syndrome (PCS). In a randomized controlled trial conducted in 2018, researchers found that participants who took a multispecies probiotic supplement reported fewer PCS symptoms one month following their treatment than did those who received the placebo. Furthermore, another study showed that taking a probiotic supplement daily could reduce levels of systemic inflammation, which has been linked to longer periods of recovery time following a concussion.
Overall, there is evidence to suggest that probiotics can play an important role in supporting concussion recovery by providing neuroprotection and promoting overall health. Probiotics have been identified as having neuroprotective effects due to their ability to promote gut homeostasis and modulate neuroinflammatory processes which can help improve cognition and reduce inflammation.
While further research is needed to determine the exact mechanisms by which probiotics might support recovery following concussion, current findings suggest that this type of supplementation may be an effective adjunctive treatment option.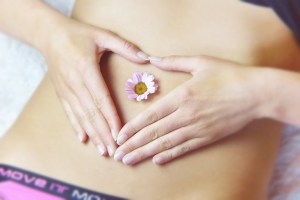 Curcumin
Curcumin supplementation may have a beneficial effect on recovery from concussion. This is because curcumin is a powerful antioxidant that scavenges oxidative stress and inflammation, both of which can contribute to the progression of post-concussion syndrome (PCS) symptoms. A 2019 study published in the journal Brain Impairment found that curcumin supplementation significantly reduced PCS symptoms in patients with mild traumatic brain injury when compared to placebo. The study concluded that curcumin has potential as an effective supplement for reducing PCS symptoms.
Additionally, another study published in 2020 in the European Journal of Nutrition found that curcumin improves cognitive function after experiencing a concussion due to its anti-inflammatory properties. Participants of this study experienced improved memory and attention following supplementation with curcumin over the course of six weeks.
Furthermore, another 2020 study published in Brain Injury showed that curcumin supplementation may protect against microglial activation, which is one of the leading causes of inflammation after a concussion. This suggests that by supplementing with curcumin, individuals may be able to reduce their risk for developing neuroinflammation after sustaining a concussion.
Glutamine
Glutamine supplementation may be a valuable tool to support recovery after concussion. Research has shown that glutamine supplementation can reduce cerebral edema and improve neurovascular autoregulation after concussion, as well as promote repair of damaged neurons and axons. Studies have also suggested that glutamine supplementation can reduce post-concussion symptoms such as headache, dizziness, confusion, difficulty concentrating, memory loss and fatigue.
One study reported that patients with mild traumatic brain injury who received glutamine supplements experienced faster resolution of their symptoms compared to those who did not receive supplements. Another study found that participants with moderate-to-severe traumatic brain injury who received glutamine supplements had improved cognitive performance on tests measuring attention span and working memory. Thus, glutamine supplementation can be beneficial for recovery from concussion by helping to reduce symptoms associated with injury and aiding in neurological repair processes.
Carnitine
Studies have demonstrated that the administration of the amino acid L-carnitine, in combination with traditional physical and cognitive therapy, can lead to faster and more complete recovery from concussion.
Carnitine helps to maintain the brain's energy balance, as it helps transport fatty acids across mitochondrial membranes for energy production. This process helps support healthy neural pathways, which can help reduce the symptoms of concussion and improve overall recovery time.
Additionally, carnitine works to protect neurons from oxidative damage by stimulating antioxidant activities and increasing glutathione levels in the brain. Observational studies suggest that carnitine supplementation may also alleviate some of the long term consequences associated with concussion such as decreased concentration and memory issues.
CoQ10
Finally, Coenzyme Q10 has been found to protect brain cells from free radical damage caused by a traumatic event like a concussion, helping to speed up the healing process.
CoQ10 supplementation has been studied as a potential tool to support recovery after concussion. In one study, patients with mild traumatic brain injury were given CoQ10 for 8 weeks and demonstrated improved neurological symptoms compared to the placebo group. Specifically, the CoQ10 group reported reduced headache frequency and intensity, increased cognitive performance on a standard battery of tests, and overall reduction in disability.
In another study, patients with acute mild traumatic brain injury were supplemented with CoQ10 for 8 weeks. Participants reported statistically significant improvements in quality of life, cognition, and alertness when compared to those who received a placebo. Additionally, MRI scans performed on the subjects revealed less white matter lesions in those who had been provided CoQ10 as opposed to the control group.
CoQ10 supplementation can be used to support recovery after concussion by improving clinical scores related to cognition and disability while also helping reduce oxidative stress and inflammation associated with MTBI pathology.
All these supplements should be taken under the guidance of a healthcare provider in order to maximize their effectiveness in treating and healing a concussion.
Be Mindful of Your Symptoms
It's important that you monitor your symptoms closely after sustaining a concussion so that if they get worse, you can seek medical help right away. Common signs and symptoms include headaches, dizziness, nausea/vomiting, sensitivity to light and noise, difficulty concentrating or remembering things, feeling tired all the time, blurred vision or double vision, slurred speech, and irritability/mood changes such as depression or anxiety. If any of these symptoms persist beyond three weeks following the injury or become severe enough interfere with daily life activities (e.g., work/school), you should contact your healthcare provider for further evaluation and treatment if necessary.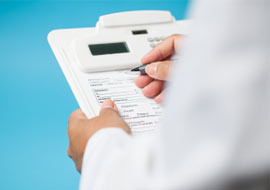 Conclusion
Recovering from a concussion can take anywhere from several days to several months. Everyone heals differently depending on individual circumstances such as age, medical history etc., so it's important that you talk with your healthcare provider about what will be best for managing your particular situation going forward. By allowing yourself time to heal mentally and physically while being mindful of any changes in symptomotology throughout the recovery process and following all instructions provided by your healthcare provider accordingly will help ensure an optimal recovery outcome long-term!