Optimal Health for your Child with Naturopathic Pediatrics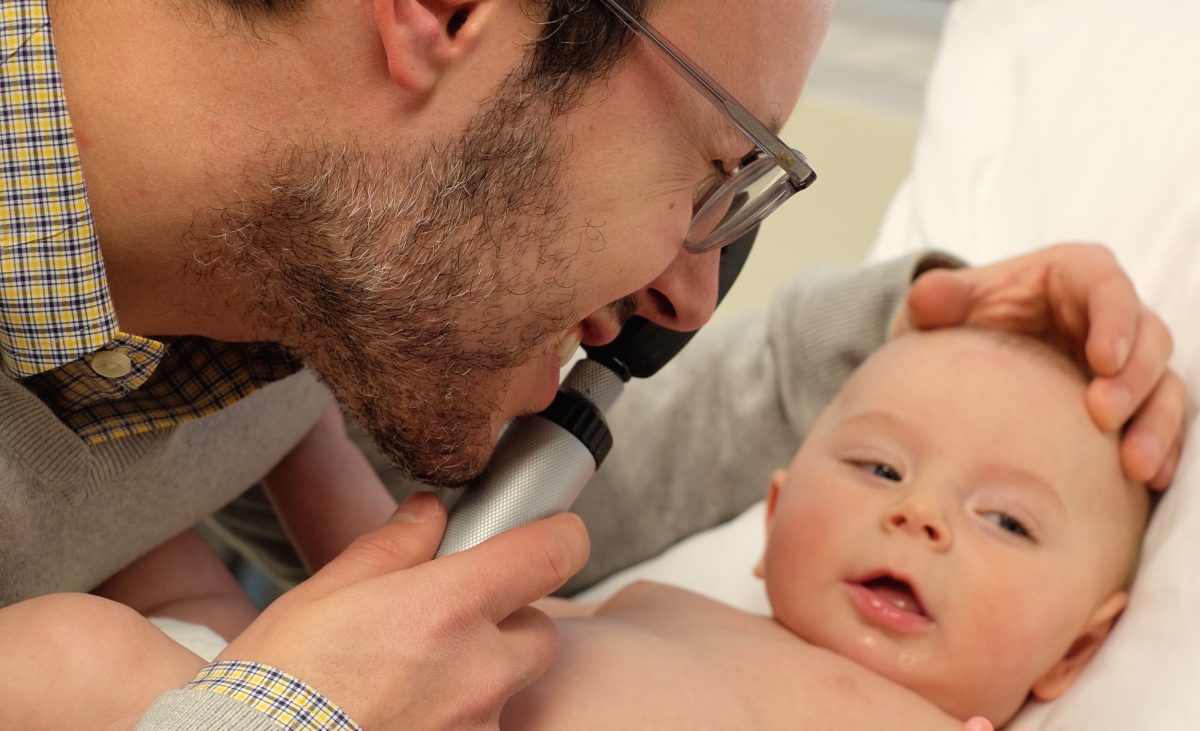 Intro to Naturopathic Pediatrics
Naturopathic Pediatrics is an alternative health system that focuses on the whole person. It combines modern scientific knowledge and traditional natural medicine techniques to help children achieve optimal health. Let's explore some of the benefits of Naturopathic Pediatrics so you can make an informed decision on behalf of your child's health.

Holistic Approach to Wellness
Naturopathic Pediatrics takes a holistic approach to wellness, which means that it considers all aspects of a person's life. Physical health, mental health and emotional health are all taken into account when providing treatment. This type of approach is especially beneficial for children since it focuses on treating the cause of illness in addition to its symptoms. It also allows practitioners to work closely with parents and their children in order to create a tailored plan that will best address the specific needs of each individual patient.
Safe and Effective Treatments
Naturopathy offers safe and effective treatments for many common childhood illnesses such as allergies, asthma, ear infections, colds and flus. Instead of relying on pharmaceutical drugs or invasive therapies, Naturopathy focuses on identifying underlying causes and using natural remedies to improve overall health without harsh side effects. Natural treatments may include dietary changes, herbal remedies, homeopathy, acupuncture, massage therapy or lifestyle modifications like increased physical activity or improved sleep hygiene.
Additionally, Naturopathy can help support the long-term health of your child by strengthening their immune system and helping them develop healthy habits that will last into adulthood.
Naturopaths also offer a wide range of functional testing aimed at optimizing health and investigating the root cause of disease. Some of these tests include: food sensitivity testing, organic acids testing, hormone profiles and nutritional deficiencies. Check out some of the tests we offer by clicking HERE
Research on Naturopathic care for children
Naturopathic care for children is becoming increasingly popular among parents concerned about the health and wellbeing of their kids. Research from the National Institutes of Health (NIH) has demonstrated that naturopathic care can help reduce common childhood illnesses like colds, flu and digestive issues 1.
Additionally, studies from the American Medical Association (AMA) have shown that naturopathic treatments offer powerful healing benefits when used to treat chronic ailments such as asthma, diabetes or ADD/ADHD 2.
Other research indicates that naturopathy can also be a great way to avoid the use of unnecessary medications in children, making it a viable option for parents who are looking for an alternative form of healthcare for their young ones 3.
Personalized Care
The personalized care provided by naturopaths is invaluable when it comes to providing quality healthcare for your child. Your naturopath will take time to get to know both you and your child in order to determine the best course of action for their particular situation. They will provide guidance and support throughout the entire process in order to ensure that your child's needs are being met at every step along the way. Additionally, naturopaths often provide resources such as handouts or websites that can be utilized at home in order to further empower both parents and children throughout their journey towards optimal health.
Conclusion
The benefits of Naturopathic Pediatrics are numerous: from its holistic approach to wellness; its safe and effective treatments; its personalized care; there is no doubt why this form of alternative medicine is gaining popularity among parents seeking better health care options for their children. If you're looking for an alternative approach focused on restoring balance within your child's body then consider giving Naturopathic Pediatrics a try today!
Ready to book an appointment? Click HERE
Sources
1 https://www.ncbi.nlm.nih.gov/pmc/articles/PMC4789024/
2 https://jamanetwork.com/journals/jamapediatrics/fullarticle/2550272
3 https://www.natureandforesttherapy.org/naturopathy-for-children