---
Blood tests are a vital tool that doctors use to detect and diagnose a wide range of conditions. From evaluating organ function to monitoring cholesterol levels, these tests give doctors valuable information about a patient's health. However, the question remains, how often should you have your blood checked? In this post, we will explore the benefits of regular blood testing for prevention versus disease-tracking.
Prevention versus Disease Management
Prevention is the key to good health. Some blood tests can detect early warning signs of diseases like cancer, heart disease, and diabetes, allowing for immediate treatment. For instance, a fasting blood sugar test can detect early stages of diabetes, allowing for lifestyle modification, and dietary change. Likewise, a lipid panel test can detect high cholesterol levels, and routine screenings could help reduce risks related to cardiovascular disease.
CEA
Preventative blood tests are especially important for individuals with a family history of certain conditions. For example, if your family has a history of colon cancer carcinoembryonic antigen (CEA) can be a useful screening tool for colorectal cancer. CEA is a protein that is often found in higher quantities in those with this type of cancer. Regular CEA testing can help detect the disease at an early stage, making treatment more effective and increasing the chances of survival.
PSA
Similarly, some experts recommend regular prostate-specific antigen (PSA) blood tests starting at age 40, especially for men who have a family history of prostate cancer. Prostate-specific antigen (PSA) screening in men as early as 40 years of age could potentially help identify those at risk of developing prostate cancer. Men aged 40-49 years with a baseline PSA level above 1.0 ng/mL have been found to have a significant risk of prostate cancer diagnosis, suggesting the need for more regular monitoring.

Hormones
Hormone screening, particularly of sex hormones such as testosterone in men, and estrogen, progesterone, and testosterone in women, is a critical aspect of healthcare that can provide valuable insights into an individual's overall health. Starting these screenings as early as in your 20s can help detect hormonal imbalances that could potentially lead to conditions like polycystic ovary syndrome (PCOS) in women or low testosterone levels in men. Early detection can enable timely intervention, possibly preventing future health issues such as infertility, osteoporosis, heart disease, or certain types of cancer. Regular hormone screenings can help maintain hormonal balance, which is vital for physical wellbeing, mental health, and sexual health. Consequently, it can dramatically improve the quality of life by ensuring optimal hormonal health throughout one's lifetime.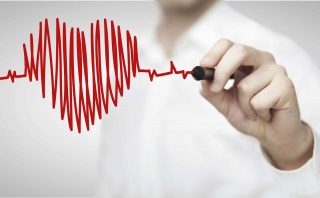 Routine Blood Work
Routine blood tests are a vital tool in maintaining optimum health, as they can detect deficiencies or imbalances that could potentially lead to health problems. Key markers such as Vitamin D and B12 levels are essential for bone health and nerve function respectively. Thyroid-Stimulating Hormone (TSH) is crucial for regulating your body's metabolism while C-Reactive Protein (CRP) is an indicator of inflammation in the body. Liver enzymes, ferritin, and creatinine levels help monitor liver function, iron storage, and kidney function respectively.
Abnormalities in these markers can result in symptoms such as fatigue, weakness, digestive issues, mood changes, and more. Lifestyle factors including diet, physical activity, stress, and substance use can significantly affect these markers. Yearly blood tests can help identify these abnormalities early, allowing for timely intervention.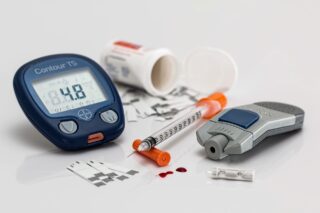 On the other hand, some diseases require more frequent monitoring and blood testing. For example, individuals with diabetes may need regular blood tests to monitor their glucose levels. Cancer patients, too, may require regular blood tests to monitor disease progression, or to check if cancer has returned even after treatment.
Conclusion:
Keeping track of your health status through blood tests is important for catching early warning signs of disease, but it also involves analyzing disease progress, response to treatment, and overall health. Ultimately, the frequency of blood tests depends on a patient's risk profile, family history, age, and overall health status. I generally recommend yearly healthy living assessment panels for prevention and more specific testing on a more frequent basis for disease management. It is important to discuss with your doctor to determine a testing plan specific to your needs. In that way, you can ensure optimal health and well-being for a long time.
We use the two top labs in Canada: LifeLabs and Dynacare 
For a list of some tests that we offer as well as pricing CLICK HERE (Many tests are covered by a health insurance plan)
---