---
Cancer is a serious health concern that affects millions of people worldwide. Its treatment options have come a long way in recent years. One of the latest and most promising developments in cancer treatment is intravenous vitamin C therapy. Intravenous vitamin C uses high-dose vitamin C to target cancer cells and improve overall health. In this blog post, we will explore how intravenous vitamin C therapy works, its effectiveness as monotherapy and combined treatment for cancer, and possible side effects.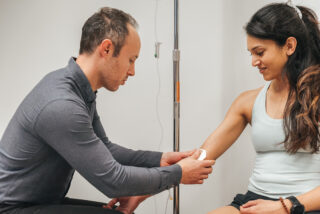 How does it work?
First, let's explore how intravenous vitamin C therapy works. Vitamin C has powerful antioxidant properties that help protect the body from oxidative stress and damage. In high doses, vitamin C produces hydrogen peroxide, which can damage cancer cells, leading to their destruction. This process is known as oxidative stress. High doses of vitamin C also helps to support the immune system, assisting the body in fighting cancer cells. The intravenous method is preferred over oral vitamin C because it allows for higher doses to be administered directly into the bloodstream.
Intravenous vitamin C therapy has been used both as monotherapy and combined treatment for cancer. As a monotherapy, it helps to slow or inhibit cancer cell growth. In some cases, it has been shown to induce apoptosis (cell death) in cancer cells. In addition, intravenous vitamin C therapy can improve the overall quality of life by reducing fatigue, nausea, and other common side effects associated with cancer treatment. When used in combination with other cancer treatments, such as chemotherapy and radiation therapy, intravenous vitamin C therapy has been shown, in many cases, to enhance their effectiveness. It can also reduce the severity of some of their side effects, making it a useful complementary therapy. However, vitamin C can interact with some chemotherapeutic agents, so it is important to consult with a specialist such as a parenteral therapy certified naturopathic doctor.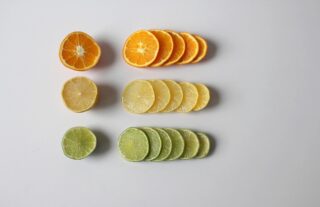 Safety and Effectiveness of IVC
A study published on CMAJ highlighted three cases where high-dose IVC was administered as cancer therapy. Despite declining systemic chemotherapy, the patients demonstrated improved health conditions post-treatment, suggesting that IVC can be a safe and effective standalone treatment method.
Another study, published in Frontiers in Oncology, focused on the effects of IVC on cancer- and chemotherapy-related fatigue and quality of life. The study reported an improvement in patients' quality of life, further underscoring IVC's potential benefits.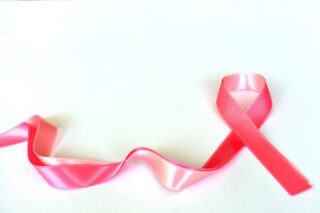 Intravenous Vitamin C Administration Improves Quality of Life in Breast Cancer Patients
A retrospective, multicenter study published in In Vivo showed that IVC administration improved the quality of life of breast cancer patients during chemo-/radiotherapy and aftercare. However, the study reported no effect on tumour status after 6 months of IVC administration.
Dosages, Treatment Procedure, and Side Effects
In a phase I-II clinical trial involving IVC combined with cytotoxic chemotherapy, it was observed that the concentration of vitamin C increased post-chemotherapy without a significant increase in urinary oxalic acid excretion, suggesting that higher dosages might be safely administered.
While these studies highlight the potential benefits of IVC, they also underscore the importance of understanding the possible side effects. For instance, a systematic review of IVC and cancer reported that some patients experienced mild side effects such as dry mouth and lightheadedness.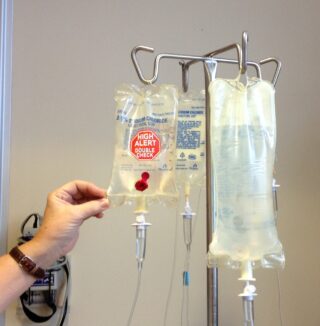 Combination with Standard Chemotherapy
The potential of IVC to enhance the effectiveness of standard chemotherapy has been explored in several studies. The study published on BioMed Central highlighted the multi-targeting effects of IVC when administered intravenously, suggesting that it could be a potent anti-cancer agent.
Conclusion:
Intravenous vitamin C therapy is a promising treatment option for cancer patients. Its effectiveness as both a monotherapy and combined treatment option has been well documented. It offers few side effects, making it a safe option for those undergoing cancer treatment. While it is not a cure for cancer, it offers hope and assistance to those in search of complementary treatment options. If you or someone you know is facing cancer, talk to a medical professional about intravenous vitamin C therapy and its potential benefits as part of a comprehensive treatment plan.
For more information on intravenous therapy Click Here
---