---
If you've ever experienced a sports injury, car accident, or slip and fall, you know the pain and frustration it can cause. It can take weeks, months, or even years to fully recover from an injury, and sometimes traditional methods such as rest, ice, and medication are not enough. Fortunately, technology has evolved, and there are new treatments available to help accelerate the healing process. One of those treatments is laser therapy. If you've ever wondered how laser therapy works for injury recovery, then you're in the right place. In this blog post, we'll explore what laser therapy is, how it works, and its benefits.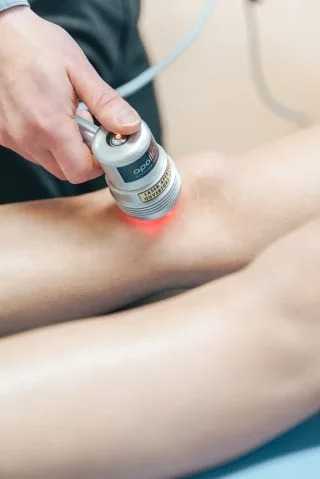 What is Laser Therapy?
Laser therapy, also known as low-level laser therapy, cold laser, or photobiomodulation therapy, is a non-invasive treatment that uses light energy to stimulate the body's natural healing process. The therapy involves the use of a low-level laser, which emits light at a specific wavelength that penetrates the skin and targets the affected area. Unlike conventional lasers used in surgery or cosmetic treatments, low-level lasers do not produce heat, so they're safe and painless.
How does Laser Therapy Work?
Laser therapy works by stimulating the body's cells to produce more energy. When the light energy from the laser penetrates the skin, it's absorbed by the cells and converted into cellular energy. This energy is used to repair damaged tissues, reduce inflammation, and alleviate pain. The light energy also activates the production of adenosine triphosphate (ATP), a molecule that's essential for cellular function. When cells have more ATP, they're better equipped to carry out their functions and repair damaged tissues.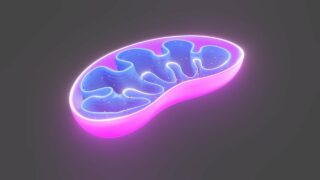 Benefits of Laser Therapy for Injury Recovery
Laser therapy has a multitude of benefits for injury recovery. The therapy helps to reduce inflammation, which is a common cause of pain and stiffness. By reducing inflammation, laser therapy can improve range of motion, decrease pain, and enhance overall mobility. Additionally, laser therapy stimulates the production of collagen, a protein that's essential for tissue repair. By increasing collagen production, laser therapy can help speed up the healing process and improve tissue health.
Another benefit of laser therapy is the absence of side effects. Unlike medication or surgery, there are no adverse side effects associated with laser therapy. It's safe, painless, and non-invasive. Moreover, the treatment is quick and easy, with most sessions lasting between 5-15 minutes. Patients can resume their normal activities immediately after treatment.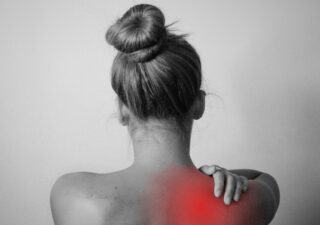 Research on Laser for Sport Injury Recovery
Laser therapy has shown considerable promise in treating sports injuries. A study from the International Society for Laser Surgery and Medicine found that Low-Level Laser Therapy (LLLT) was 65.9% effective in treating all sports injuries.
A SPIE Digital Library publication emphasized the effectiveness of Low-Intensity Laser Therapy in treating various musculoskeletal pathologies. Similarly, research from the Journal of Laser Applications suggested that athletes with sports-related injuries returned to their sports faster after treatment with low-energy lasers.
A triple-blind, sham-controlled study found that LLLT facilitated superficial wound healing, although results varied concerning its effectiveness in treating pain and restoring function in musculoskeletal injury or disease. A study on tendinopathy published on the Liebert Pub website reported benefits from low power laser sources in treating tendon and sports injuries.
Overall, these studies suggest that laser therapy, particularly LLLT, can be an effective treatment for sports injuries.
I Have found LLLT to be very effective in treating arthritis, tendonitis and other related injuries in as little as 5 treatments.
Research on Laser for Neurological Injury
A study published on the Wiley Online Library revealed that different wavelengths of low-level laser therapy (LLLT) could affect functional recovery in injured peripheral nerves and traumatic brain injury in mice. Another study showed that laser therapy had a positive influence on nerve regeneration, specifically the sciatic nerve in rats after injury.
Research published on Springer highlighted the efficacy of LLLT on neurosensory recovery after damage to the inferior alveolar nerve. Another research paper indicated the positive impact of low-intensity laser therapy on recovery following traumatic spinal cord injury. A Plos One journal article also corroborated these findings, suggesting that transcranial LLLT improved neurological performance in traumatic brain injury in mice.
Further studies have shown positive effects of LLLT on neuromuscular recovery after crush injury in rat sciatic nerve, neuropathic pain relief and function recovery in rats with chronic constriction injury, and skeletal muscle repair.
How to Get Laser Therapy for Injury Recovery
If you're interested in laser therapy for injury recovery, the first step is to consult with a healthcare professional. A licensed and qualified practitioner can assess your condition and determine if laser therapy is the right option for you. The practitioner will also determine the optimal number of treatments necessary for your condition. Treatments are typically administered in a clinical setting by a qualified professional. The number of sessions can vary depending on the severity of the injury and the desired outcome.
Conclusion
Injury recovery can be a long and challenging process. Laser therapy can help make it faster, easier, and less painful. The therapy works by stimulating the body's natural healing process, reducing inflammation, and promoting tissue repair. Benefits of laser therapy include pain relief, improved mobility, and faster recovery time. The therapy is safe, non-invasive, and has no side effects. If you're interested in laser therapy for injury recovery, consult with a healthcare professional to determine if it's the right option for you. Learn more about laser therapy for chronic pain HERE
References:
---